It will be easier for you to oversee bandwidth and workflow for your shop by using the calendar to manage customer appointments scheduled for the day. This will help you dictate when you can take in walk-in customers and how long the potential wait could be. You can also gauge the number of walk-ins each day by adjusting the colors and checking the "create appointment with each new RO" setting in advance settings.
You can utilize appointments further by implementing a process to pre-schedule customers for their next service, similarly to what is done at a doctor's office when checking out. To take this a step further, we recommend partnering up with one of our marketing partner integrations that will set up and auto-send reminders for your appointments in order to help reduce your no show rate.
By associating an employee to an appointment, the ability to visualize the schedule becomes more streamlined than ever. With this feature, you are able to filter appointments, view by employee and color, and seamlessly orchestrate your schedule.
Appointment Color Coding Setting
You can organize your calendar by applying colors and an optional description to categorize appointments. To do so, navigate to Shop Settings > Appointments > Colors & Labels. You can re-arrange the colors and labels as well as configure the columns that you want to show on the appointment calendar.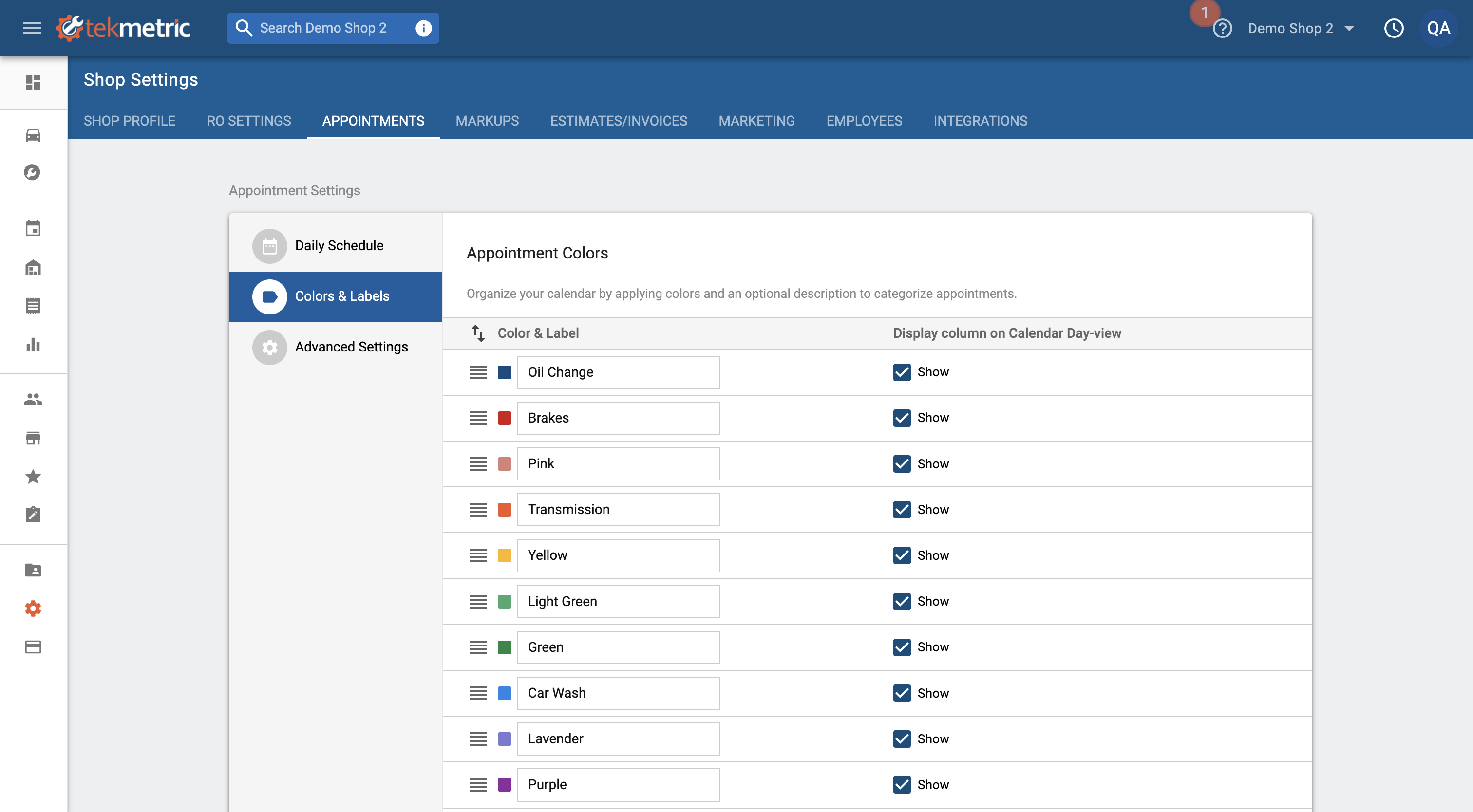 Views and Filters
You are able to see multiple column views such as by date (month, week, work week, day, and agenda view), by color category, or by employee. With each view you are able to see different information and combine the column view with additional filters for color category, employee, appointment type, arrival status, and RO status. You can also drag and drop appointments to update the time and date.
Note: You are able to print information out based on the selected filters.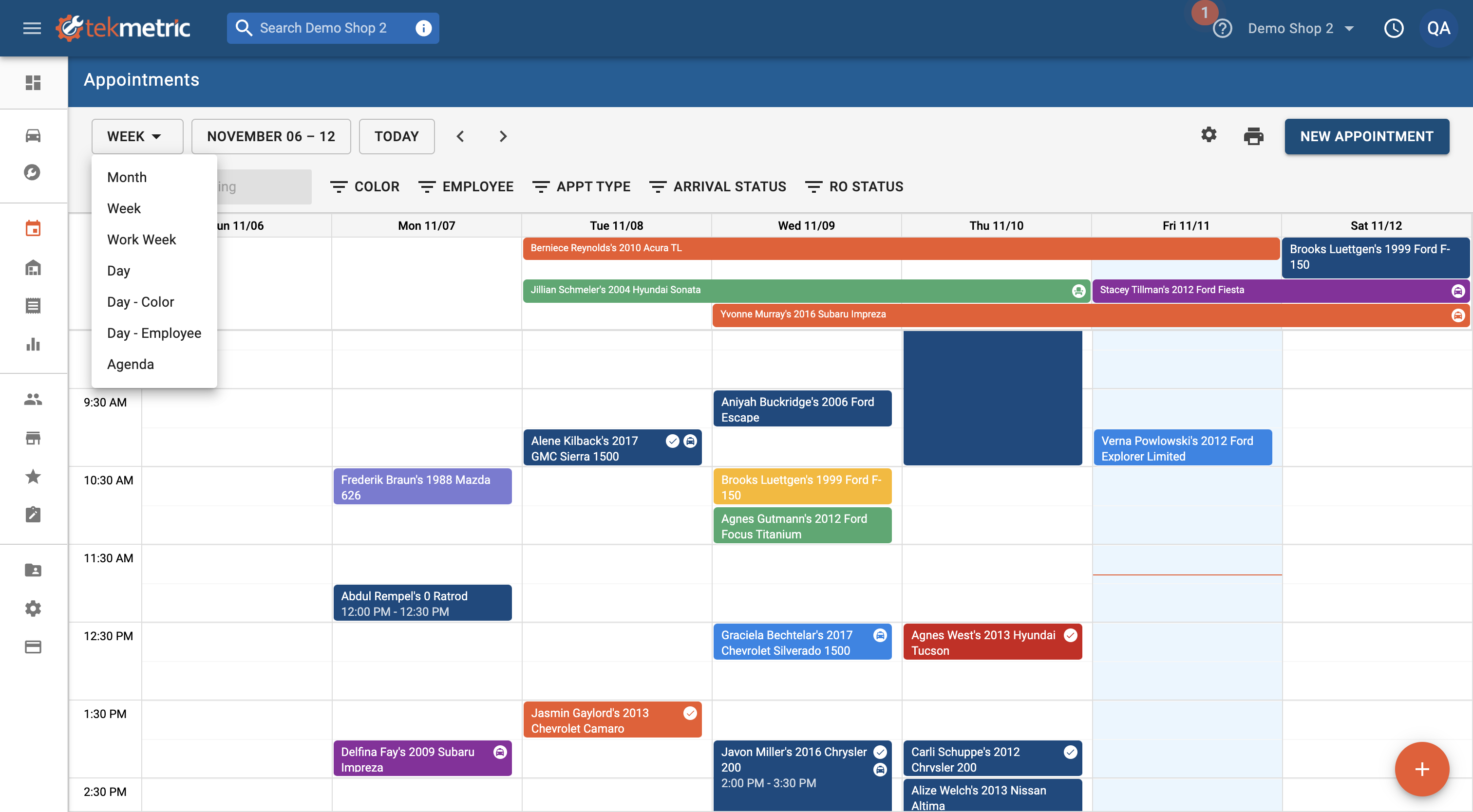 View settings
Using the gear icon, you can toggle between Default and Compact views, toggle non-working hours, and toggle the brightness of past appointments to adapt to your shop's needs and efficiently view your calendar.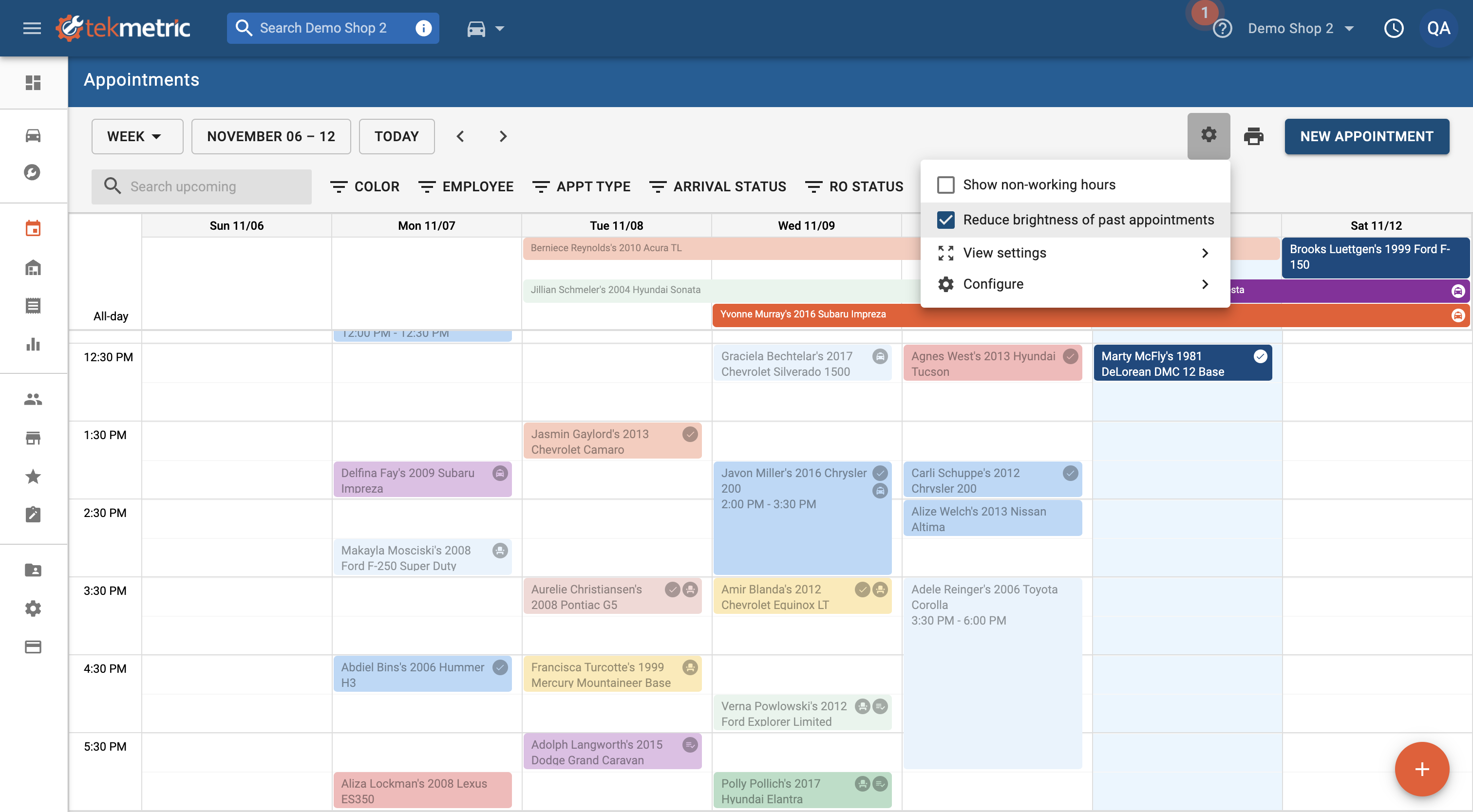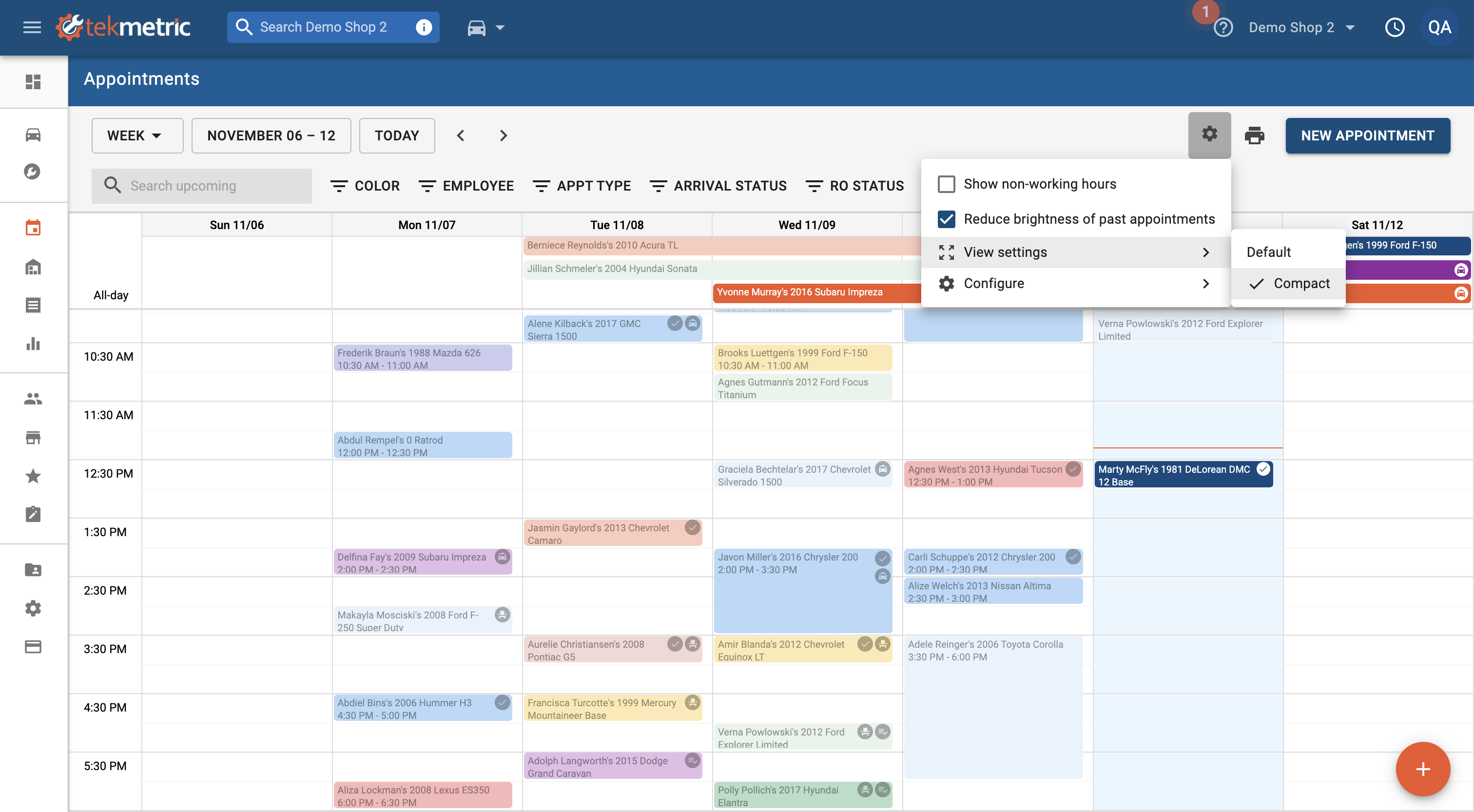 Appointment Icons
You can quickly and easily review the status of your appointments by referencing the icons used on the appointment card.

Configurations Day View Columns
You now have the ability to configure the color and employee columns that are shown. You can reordered horizontally and set each option to be visible or hidden for any color/label or employee in your shop. You can do this by selecting the gear icon, then Configure.

View by Day - Color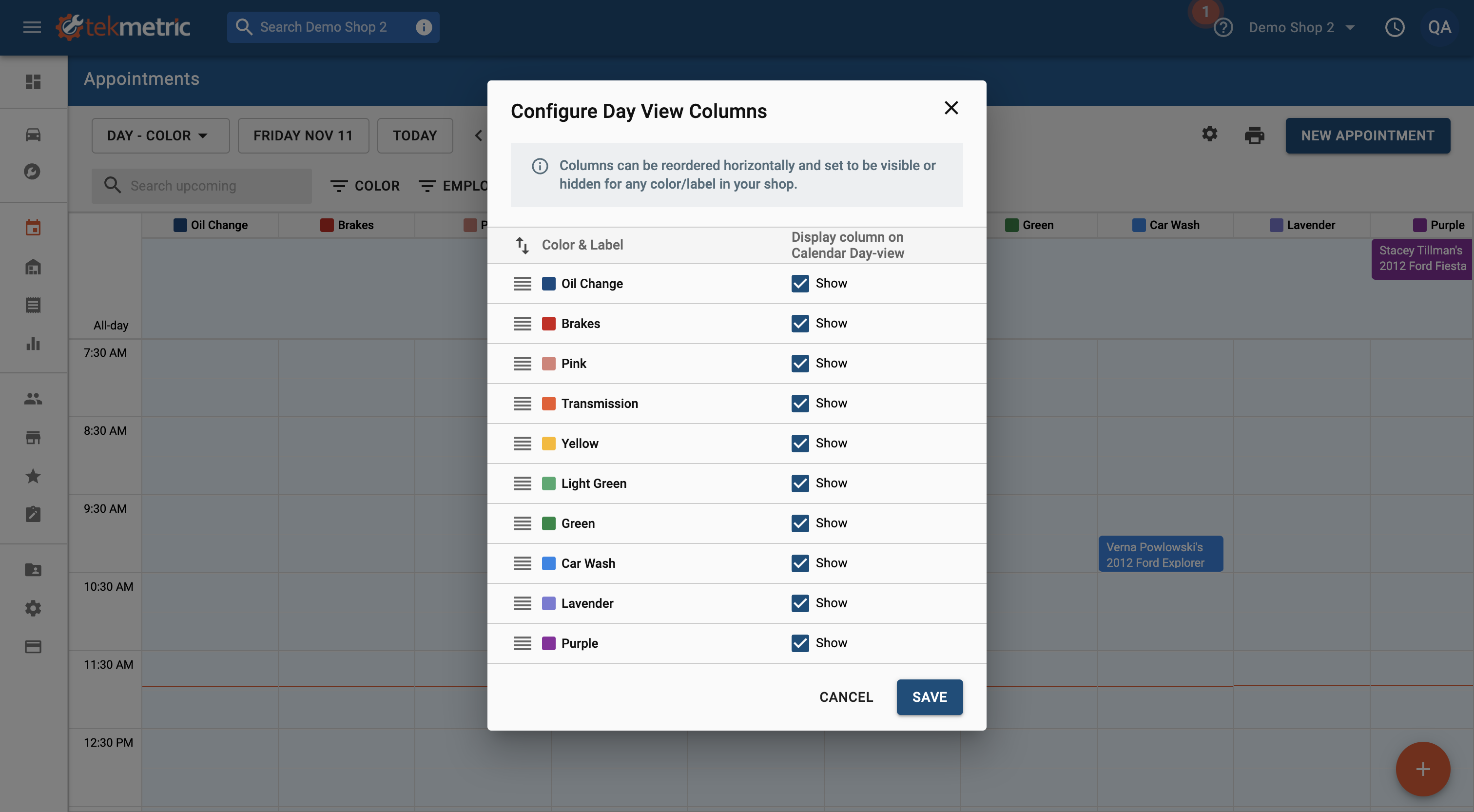 View by Day - Employee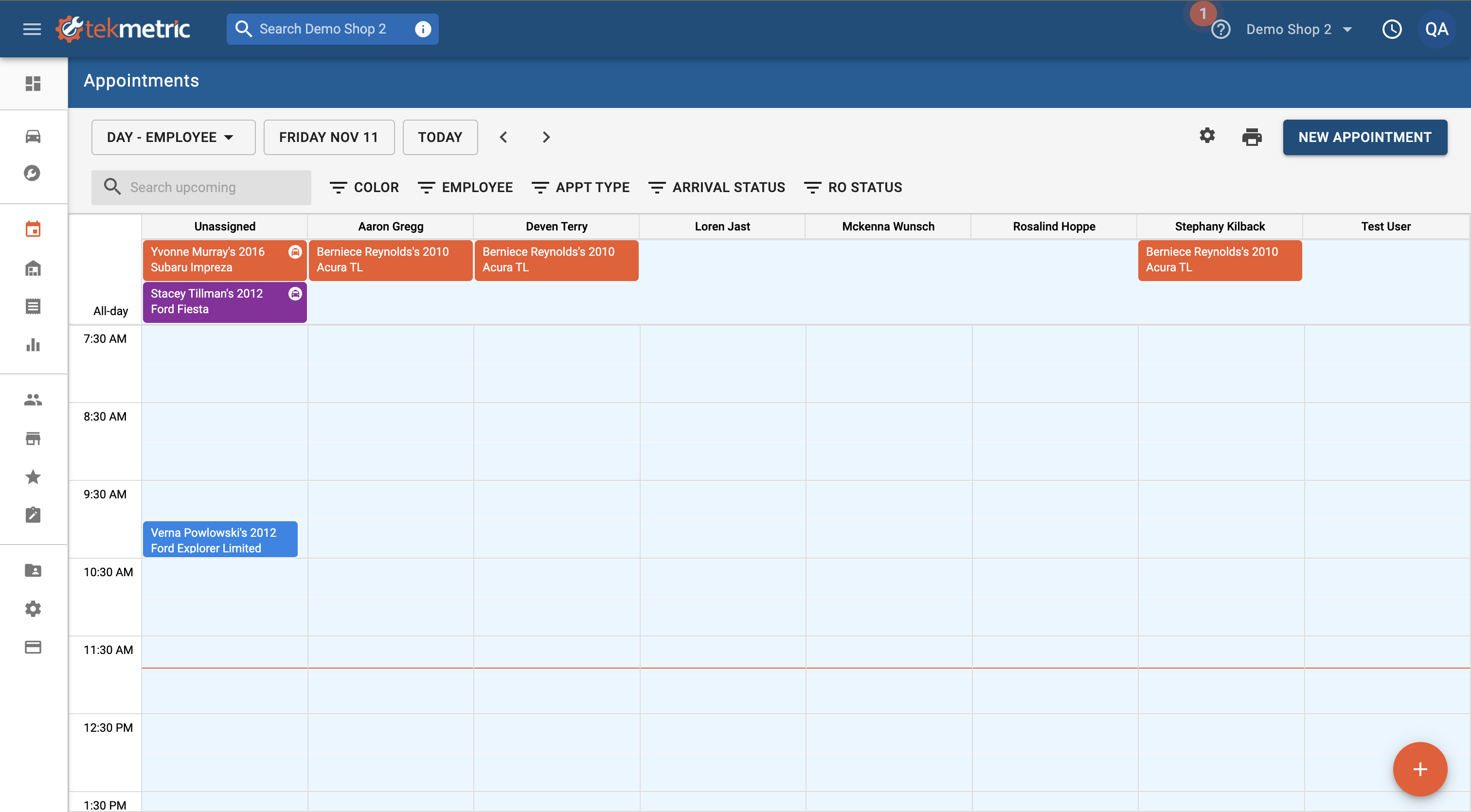 Appointment Details
With the new appointment details you are able to see the information quickly at a glance. By clicking the appointment, you are able to edit the appointment, view customer and job information, mark that the customer has arrived, and view or create the associated repair order.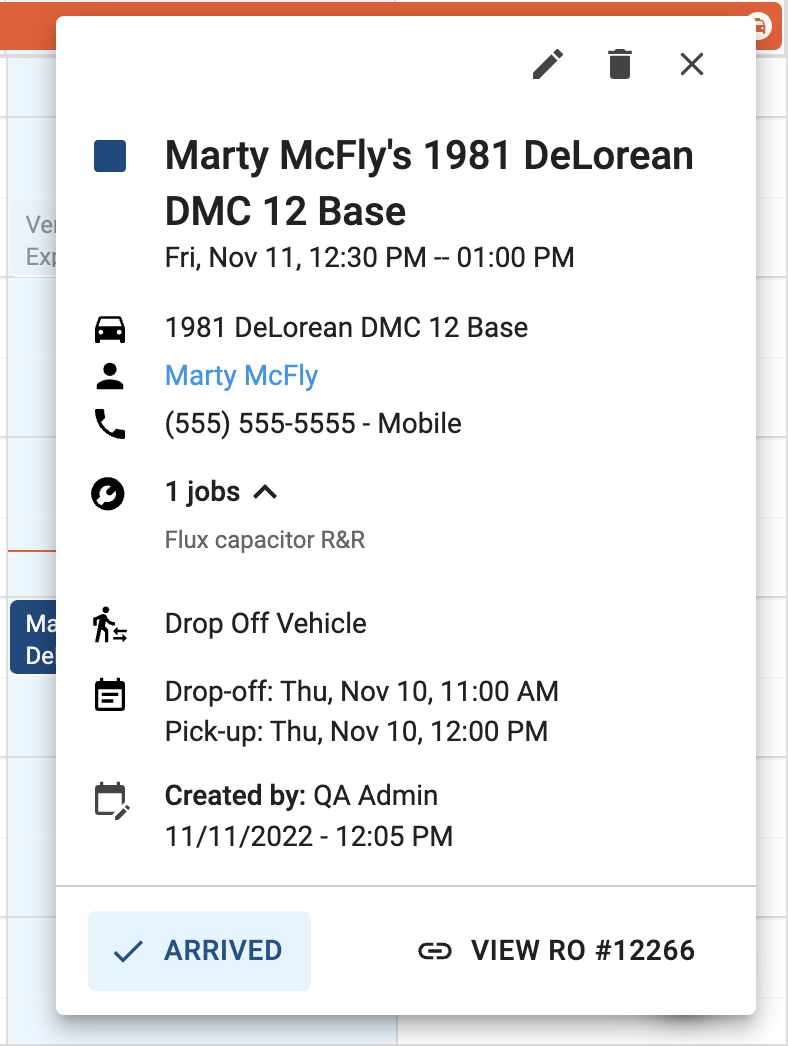 Editing the Appointment Details
By selecting the edit icon, you are able to view the details of the appointment, the customer info, lifetime stats, and vehicle info.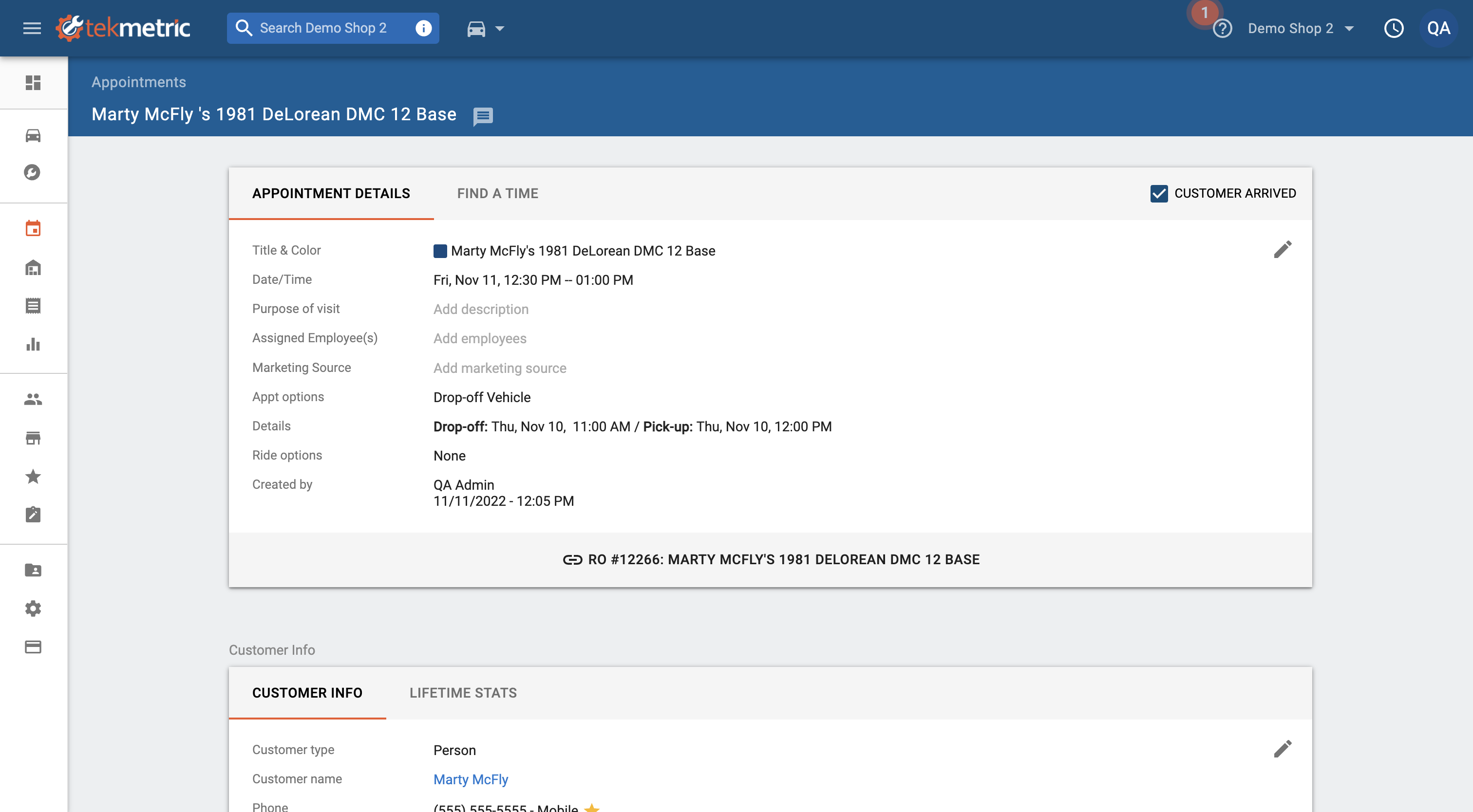 Select the edit icon to change information about the appointment. From there you can assign up to 5 employees. You are also able to edit any information about the appointment as well.