Tekmetric allows users to reassign parts and labor within a repair order. This enables you to quickly add parts and labor from portals or all at once and then propagate them out to separate jobs that make sense with how you want to present it to the customer.
After you have added all of the parts and labor to your repair order, you can reassign labor and parts by clicking the icon within the estimate tab of the RO.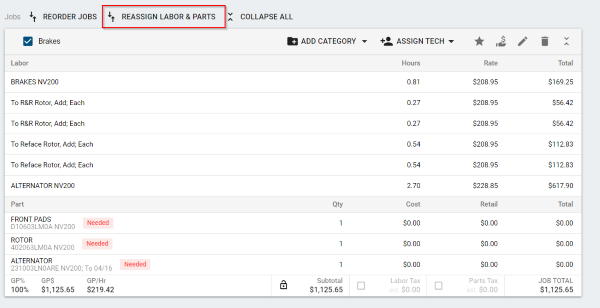 A window will pop-up that will prompt you to reassign labor and parts within different tabs. Once you have assigned the labor and parts to the correct jobs, click the save button.