This article will walk you through how to send invoices in order for your shop to receive payments via the Text to Pay feature that is available through Tekmerchant.
Step 1: Make sure Text to Pay is enabled
Navigate to Shop Settings > Integrations tab of Tekmetric and view the Tekmerchant integration tool card.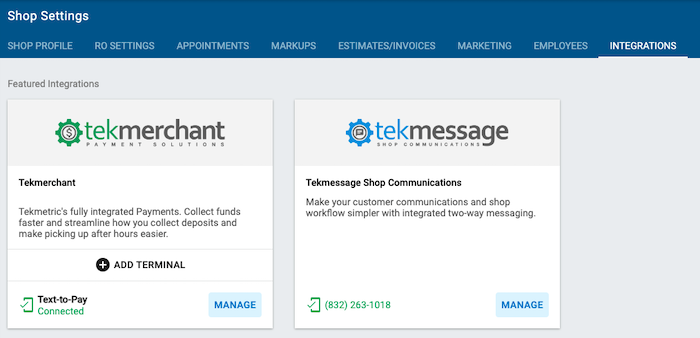 Step 2: Send the Invoice to the Customer
Navigate to the Payment tab of the Repair Order that you wish to send.
Click the share icon in the top right corner of the payment tab and send the invoice via SMS.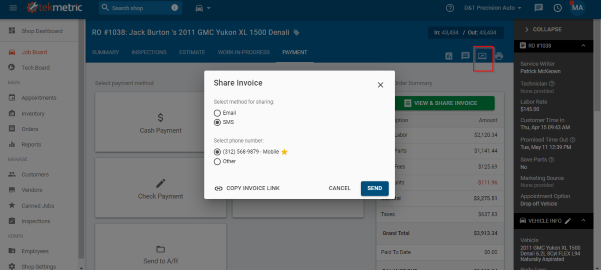 Step 3: Customer Makes a Payment via the "Text to Pay" Link
The customer will receive a text message with a link that will show their invoice and a blue "Take Payment" button.
When the customer clicks the take payment button, they will be prompted to enter their payment information.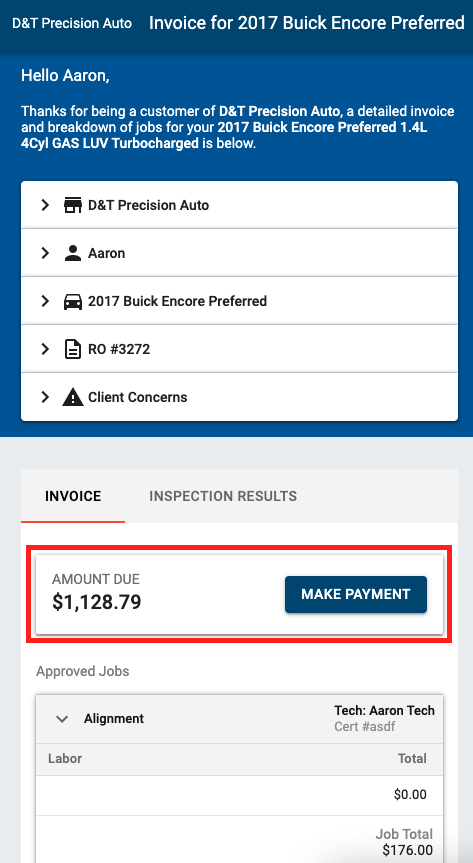 Text to Pay Video provided by our Partners at 360 Payments