Many auto repair shops have customers who still owe them money from work that was previously done. And so, shops want to be able to quickly identify when a customer comes back into to the shop, and has an outstanding balance sitting in accounts receivable.
In Tekmetric, we will now notify service advisors if a customer has an outstanding A/R balance when they are:
Creating a repair order
Creating an appointment
Taking payment on an open repair order
A blue banner will appear in the these areas to allow service advisors to quickly identify any money owed from their customers if they walk back into the shop.
Please note, employees in the shop need to have permission to access customer information in order to see the outstanding Accounts Receivable balance within a customer's profile. 
Warning when creating a repair order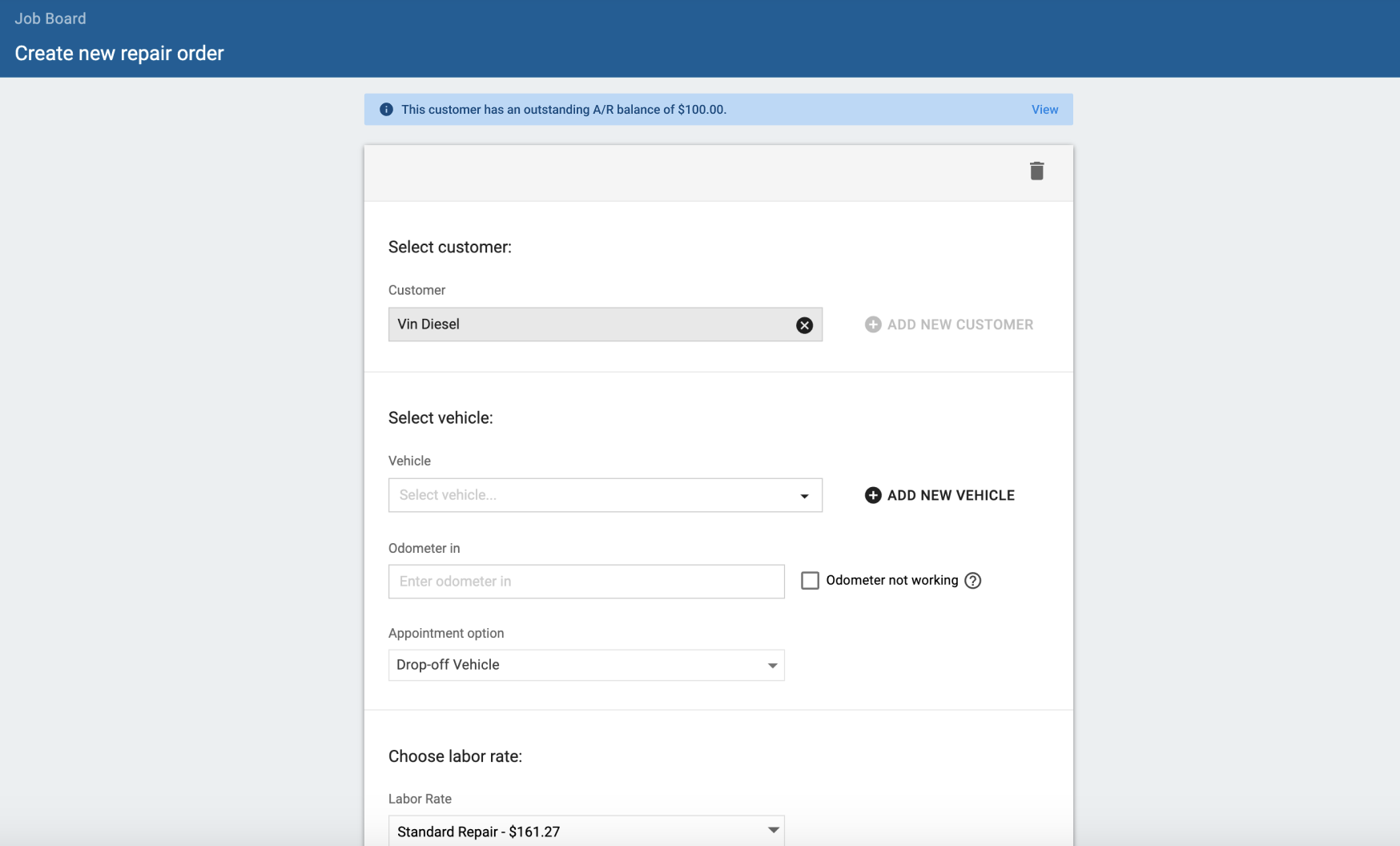 Warning when creating an appointment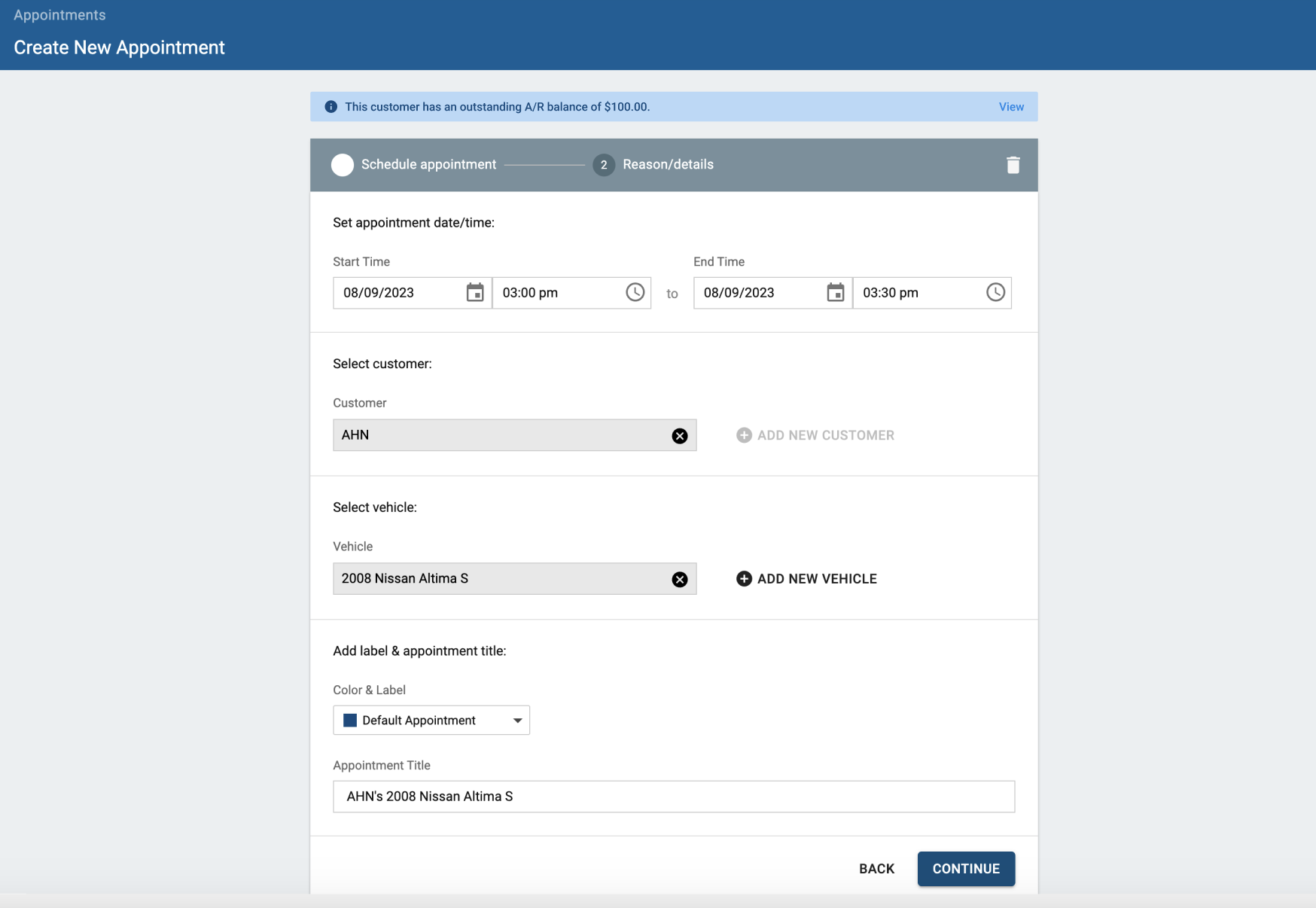 Warning when taking payment on a repair order