I can't find my customer history that was migrated
There are a couple ways to validate the data that was migrated into your shop from your old shop management system:
RO History via Job Board
From the Job Board, click the "Active" drop-down and choose "Paid". All migrated history is listed here in date order and can be searched.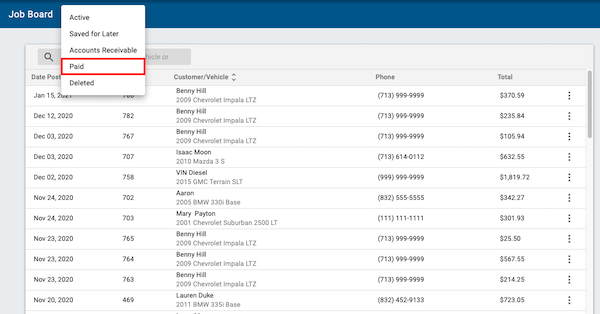 RO History via Customer's Profile
Go to "Customers" section on the left menu bar.
Find and select the Customer you want to see history for.
From the bottom table, choose the "Repair Orders" option.
Here you can tab across the four categories of ROs - Active, Saved for Later, A/R, Paid

NOTE: Migrated ROs will be in the "PAID" section.