Your technicians can clock into jobs so you can track their efficiency! This article will show employees step by step instructions on clocking in and out of a job.
Job Clock Workflow for Employees
1. Click into the Repair Order to start working on the jobs you were assigned.
2. Then click into the WORK-IN-PROGRESS tab.
3. On the top right of each job card, click green play button.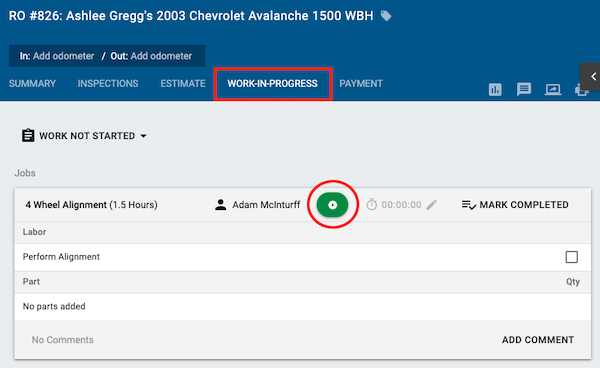 4. Now, work on the vehicle and keep the clock running. If you lock your tablet or screen, the clock will keep running.
Note: The clock will continue even if you click out of the repair order or log out. You must stop the clock in order for the count to stop.
5. Once you complete the job, click red pause button.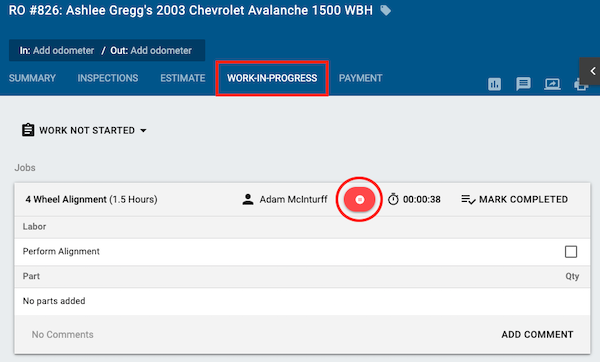 NOTE: If the technician forgets to stop the clock and completes then clicks the box to complete labor, the clock will automatically stop.