If you would like to migrate a customer list, then you will need to format the customer list to match our formatting.
Once the list is formatted correctly, you can either:
You can just upload the file into the Data Migration Toolbox (Shop Settings > Integrations tab > Data Migration Toolbox)
Email the file to us one business day prior to your Launch date at onboarding@tekmetric.com.
Quickbooks Customer List
If you are coming from Quickbooks, you download your customer list into Excel as shown below: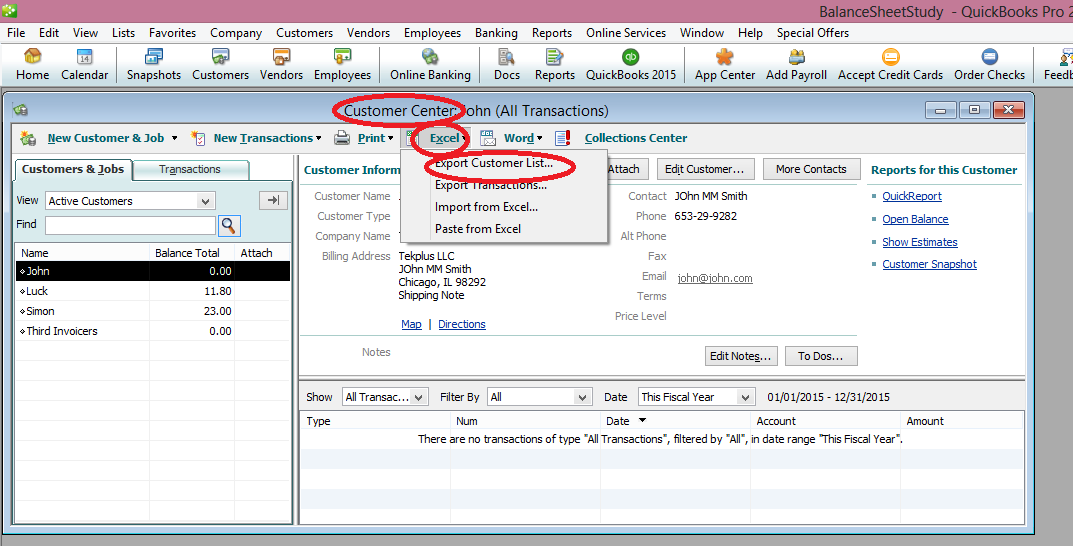 Copy the column values from the spreadsheet you exported from Quickbooks, into the customer upload spreadsheet below.
In the customer upload spreadsheet you will find examples of how those values will need to be entered into the corresponding columns.
If you are having difficulty formatting the data, please contact our Onboarding Team at 832-662-5532.
NOTE: If you do not format your customer list correctly, some data (for example phone numbers) will not be migrated correctly, and you will have to manually clean up your data.
Please download the attachments below to format your Customer List