There are some cases where AVAST Antivirus blocks Tekmetric from working on your browser. If this is the case, please follow the steps below to add Tekmetric as a "safe" website.
If you use AVAST Antivirus, take the following steps to allow Tekmetric to open in your browser:
1) Open AVAST anti-virus program from your desktop
2) Click "Protection" from the main left hand menu
3) Next, click "Core Shields",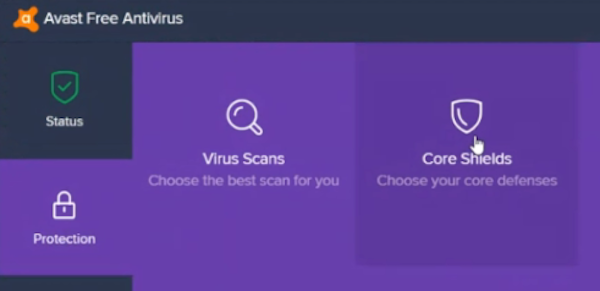 4) Click the gear icon in the top right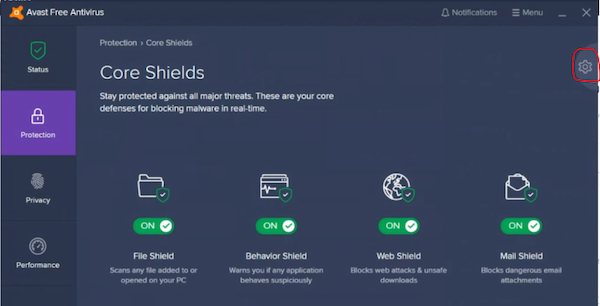 5) On the window that pops up, Click "General" the top (shown as # 2 below).
6) Click the "Exceptions" option from the menu bar and click the green "Add Exceptions" button.
7) Add https://shop.tekmetric.com/* as the exception. You might have to use CTRL + V to paste in the text box.