We sometimes have users that have trouble seeing all the icons or text in the Tekmetric application. Improving the visibility is something we are always working towards; but we wanted to make sure you have some solutions to further enhance your experience if needed.
We recommend using the free Google Chrome Extension called "High Contrast". You can google it, or click the hyperlink to access the page shown below in the Google App Store. From here, you will click the blue button in the top right corner that says "Add to Chrome". It should be ready to use in less than a minute, it's that easy! See our examples below of all the options for changing visibility and contrast with this extension.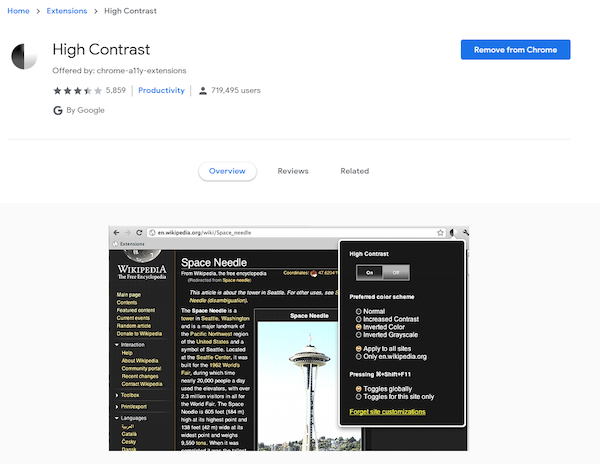 Once you have it installed, you can click the black and white circle icon in your browser to see the options and choose your preferred viewing method. These settings can be easily changed just for a specific site.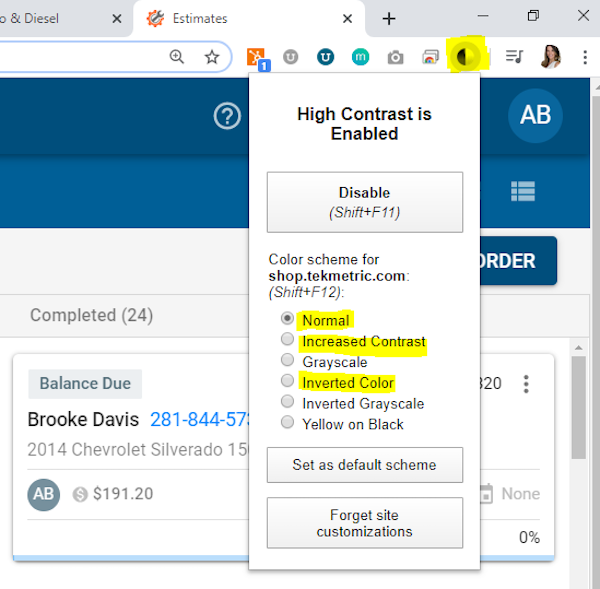 Top Viewing Options:
There are six options offered through the "High Contrast" extension. We've shown samples below of the top two options users have found to improve their visibility compared to normal:
Normal:

Increased Contrast:

Inverted Color:
If you choose this option, keep in mind that other areas of the app might be affected such as the RO sidebar.