Many users wonder how they can enable Spell Check within Tekmetric. We've provided instructions below for how you can adjust your Google Chrome settings:
1. First, open Chrome Settings by clicking the icon in the top right corner of your browser. Select "Settings".
TIP: If your icon looks like the green arrow one below, this means you need to update Google Chrome.

2. Once in your Google Chrome Settings, find the section titled "Language". You can also search in the Setting Search bar at the top of your screen for "spell".
3. Make sure Spell check is turned on.
4. If you often type things that are in theory correct, but not actual words, you can click "Customize spell check" to add these words to a list that will not flag as miss-spelled.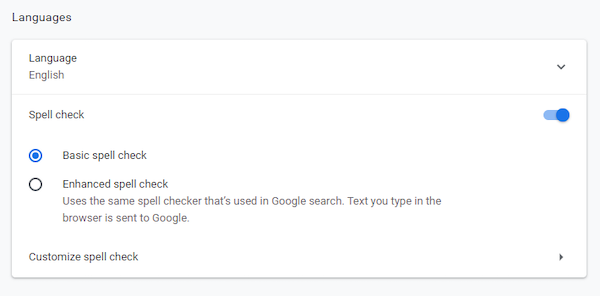 Here is an example of the list for words often typed but that I don't want to be flagged as miss-spelled.