You can now track the time you're in the car shop in Tekmetric. The time clock will record the time you come into the shop, when you take a break, and when you clock out.
This article goes over how to do the following:
To manage your time clock, you will be clicking on your initials at the very top right corner of your screen.

How to Clock-In
Log into Tekmetric on Google Chrome Browser
Click your initials on the top right corner of the screen

Since you are offline when you begin, there will be a red icon on your initials

Click Clock In to start your clock

Red icon will turn green
GIF below has no sound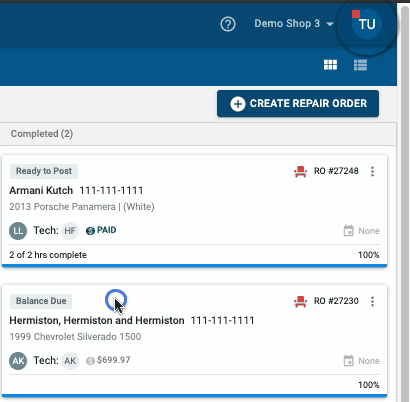 How to Pause & Resume Time Clock on Tekmetric
Pause Time Clock:
Click your initials on the top right corner of the screen
Click Take Break to pause your clock


NOTE: Once you pause your time, the

green icon will turn yellow
GIF below has no sound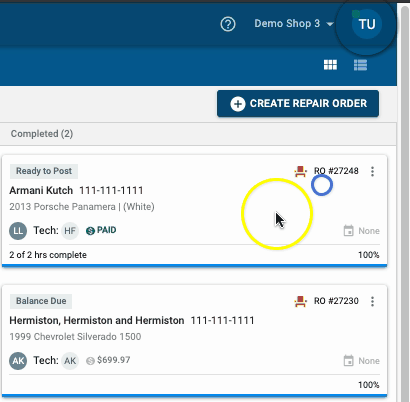 Resume Time Clock:
Click your initials on the top right corner of the screen
Click End Break to resume your clock


NOTE: Once you resume your time, the

yellow icon will turn green
GIF below has no sound

How to Clock Out
Click your initials on the top right corner of the screen
Click Clock Out to end your clock


NOTE: The

green icon turns red

when you are clocked out
GIF below has no sound