If you connect your Text-to-Pay, your customers will be able to pay over their phones once you send them the invoice link. This article will give you insight on what your customer sees when trying to make a payment via text.
NOTE: If you would like to activate Text-to-Pay, click here.
How Customers Pay Over the Phone
1. Once the work is completed by your technicians, you will share the invoice via text or email.
2. If Text-to-Pay is enabled, your customer will see a "MAKE PAYMENT" option when they open the invoice link.
3. They will click the MAKE PAYMENT button and enter their payment information.
4. Once the information is entered, they will click SUBMIT PAYMENT. The payment will then be processed.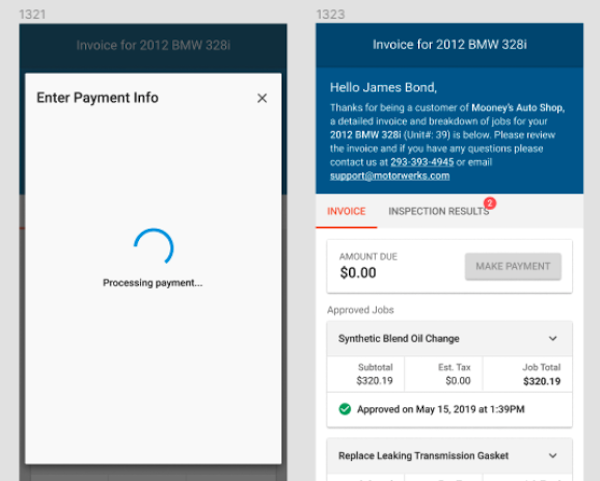 5. The payment will then show up in the payment section of the RO as a transaction. The Payment Method shown will show "Card Not Present."