Tekmetric allows you to create General Ledger Accounts so you can send your purchase orders to certain accounts in your accounting system. This article will briefly go over:
Create General Ledger Accounts
Click Shop Settings on the left menu bar.
Click the tab "INTEGRATIONS"
Click Manage on The Back Office Integration card

Add your General Ledger Accounts

NOTE: Avoid any special characters in your GL Account Names

Click "SAVE"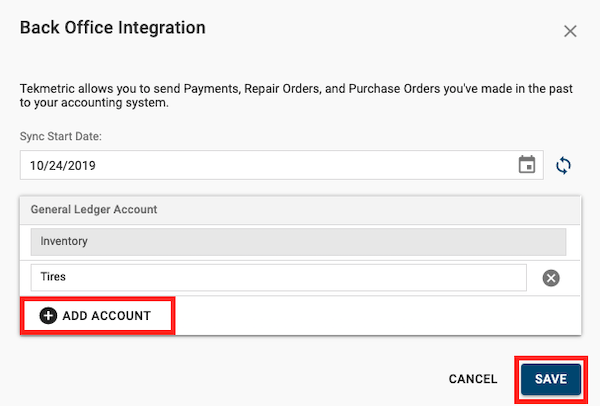 Setup Vendors with Certain General Ledger Accounts
Click on Vendors on the left navigation menu

Click into a vendor's profile

Click the edit pencil icon on the top right of the "vendor info" box

Assign a GL Account to the vendor

Click "SAVE"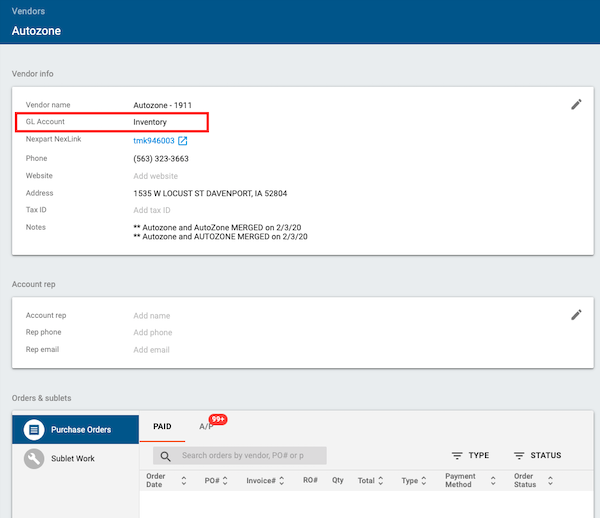 Applying GL Accounts to Purchase Orders
When creating a purchase order, you will see the GL Account right under the vendor's name you select.