If you are going to have a data migration from a cloud based system, or send us an inventory / customer list, you will need to upload your file into our Data Migration Toolbox.
When uploading your file, please be sure to send any passwords to onboarding@tekmetric.com. Common files that are password encrypted are AllData Online & Protractor files.
Uploading Files
Log into Tekmetric and navigate to Shop Settings on the left menu bar.
Click into the INTEGRATIONS tab.
Look for the Data Migration Tool box.
Click UPLOAD to upload your file.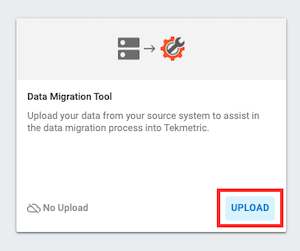 Once uploaded, you should see the file attached to the bottom left of the Data Migration Tool box.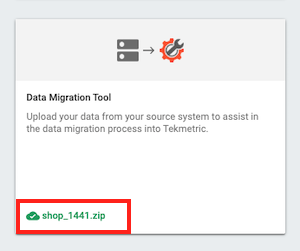 If you have any questions or run into any issues when uploading your file, please send us your file(s) to investigate at onboarding@tekmetric.com.