Shops have the ability to track parts by three different part types listed below within Tekmetric. These part types may have different master data fields. For example, tires will have different information than normal parts or batteries.
Additionally, inside Tekmetric categorization of the different parts is applicable within these different sections of the software:
Categorizing Part Types in Inventory
From the Main Menu, click "Inventory" and then "add part".
Select the part type, enter the information for the part, click save, and add the part to the inventory
Inventory can be filtered by that particular part type by going into the inventory screen and filtering by part type.
This can be updated for existing inventory items if categorized incorrectly or updates required after data migration.
Adding Part Type to Inventory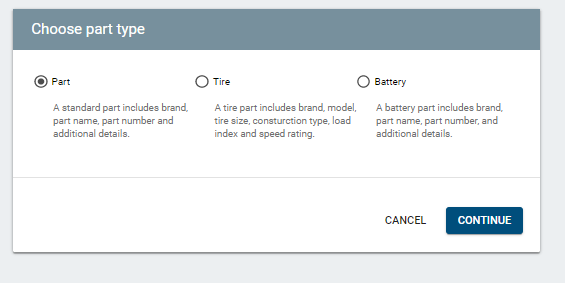 Filtering Parts Inside of Inventory

Categorizing Part Types on Repair Orders
Add a Part to the RO either manually or through a parts integrator
Use the dropdown, to select the icon to identify the part type
If the part already has an associated order, then a prompt will be displayed to sync the part type to correctly show on the PO as well.
**Note: If you are ordering Tires, you will want to make sure and use the drop-down to "enter tire manually" (the tire icon in the parts-type) before ordering the part from the parts integrator and double-checking that a tire part type is what was brought over from the integrator.
Change the Part Type on the RO

Sync the Part Type to the PO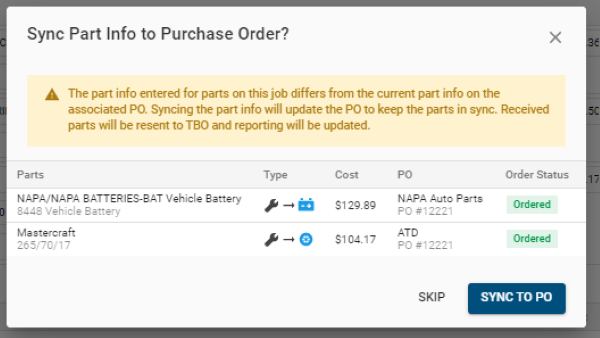 Categorizing Part Type on Purchase Orders
Go to the "Orders" section from the Main Menu and click on the Purchase Order that you need to update a part type for. This is most likely needed for just-in-time RO orders since inventory items should be categorized correctly and placed from within Inventory
At the bottom of the Purchase Order, make and required updates to the part type line items as applicable. You will be prompted to sync those changes to the associated RO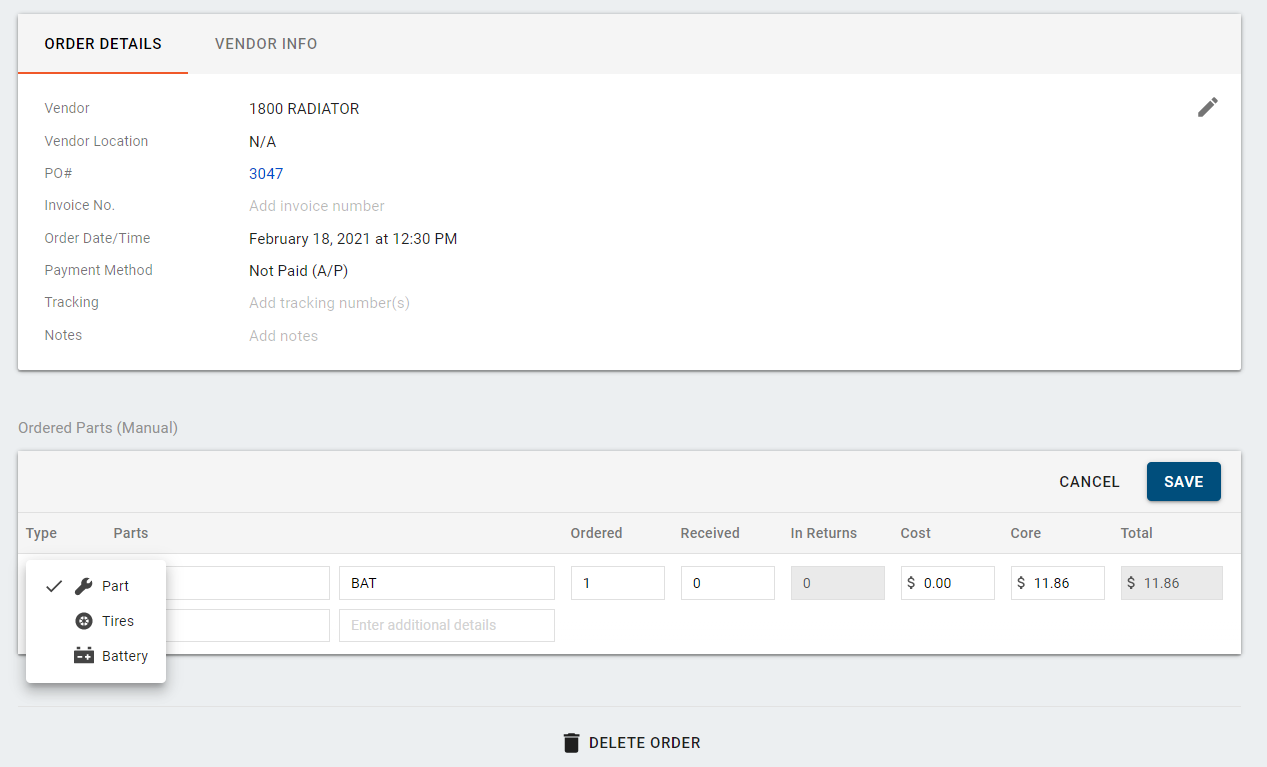 Part Types on Part Reports
The Parts Usage Report and Parts Purchased Report can be filtered by batteries, tires, and parts
Click the "part type" filter in either report and select the desired part type to filter by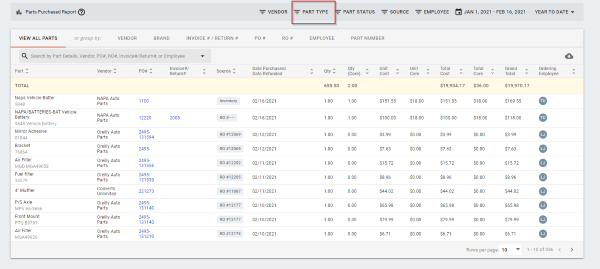 Battery Part Type Video