If Worldpac is having issues, please try the following methods when troubleshooting issues with your shop's connection:
Method 1:
Verify that Speeddial is open in the background before opening up Tekmetric.
Method 2:
Confirm the Speeddial settings are correct: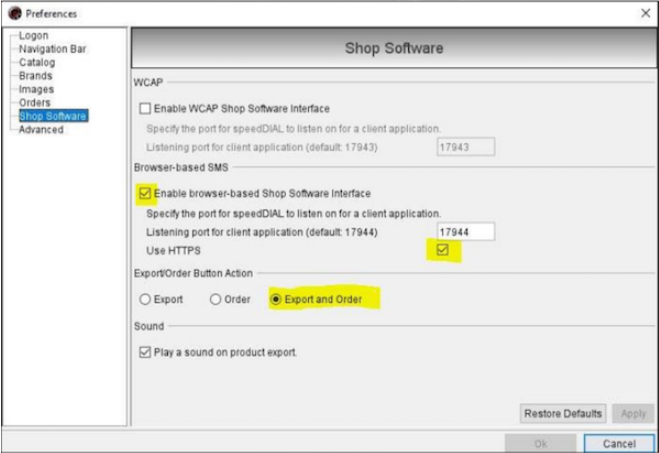 Method 3:
Have the shop disconnect the WorldPac Integration from Tekmetric and then reconnect it.
Method 4:
1. Have the shop uninstall and then reinstall WorldPac/Speeddial Application
2. Reconnect WorldPac to Tekmetric
NOTE: When uninstalling, make sure and check the C-Drive to remove any previous SpeedDial downloads. This will prevent a new version of SpeedDial from conflicting with the old version still stored on the computer.
Method 5:
Change the Port Number within WorldPac and the Integration Card as shown below:
WorldPac: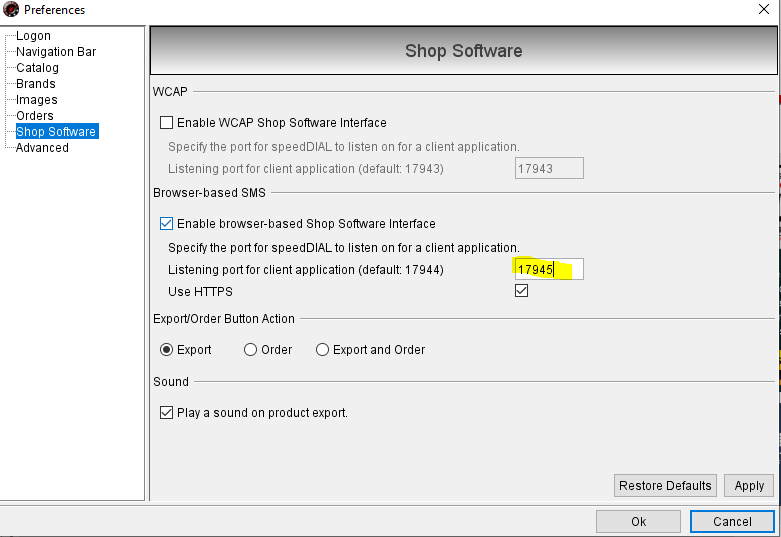 Tekmetric: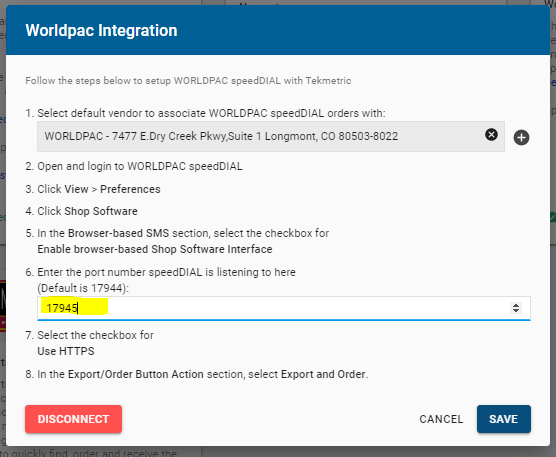 Method 6:
If none of the other options work, go ahead and try this (please note this should be the last resort and everything else should be double checked).
Search for the Notepad app and right-click it > then select "Run as administrator"

Search for this file name: c:\windows\system32\drivers\etc\hosts

Add this line at the very bottom: 127.0.0.1 localspeeddial.net

Make sure you save it