In Tekmetric, you can now apply a discount from within the Payments section of the repair order. With this process, you can navigate quickly through Payment tab and save time.
Applying the Discount
To apply the discount, simply navigate to the Payment tab of the RO you are working on. View the Repair Order Summary on the right hand side of the repair order and select the Apply Discount button.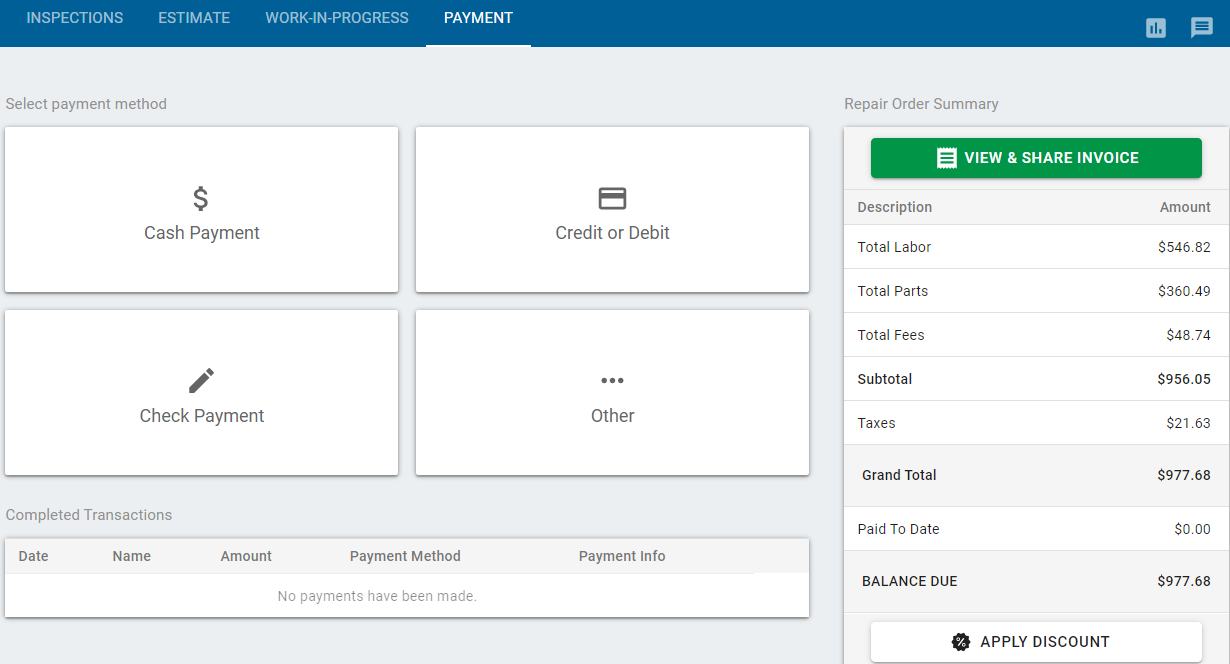 Once you have selected the Apply Discount button, you will have the option to edit an RO discount.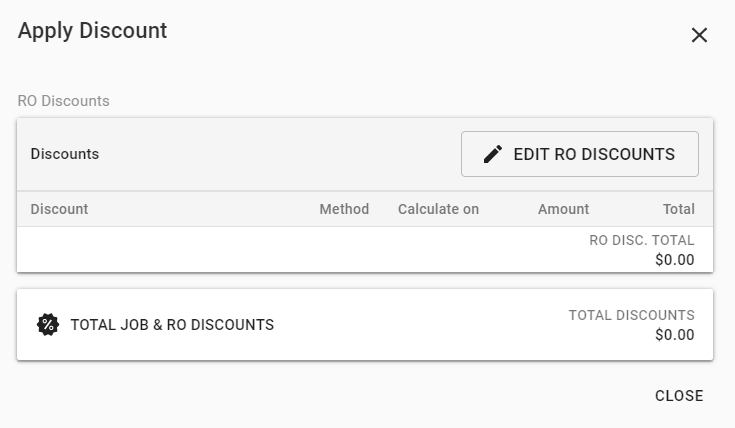 Then, simply select the Edit RO Discounts button to edit the repair order. You can add a new one or select one from the drop down. Once you select one, hit Save and then Close.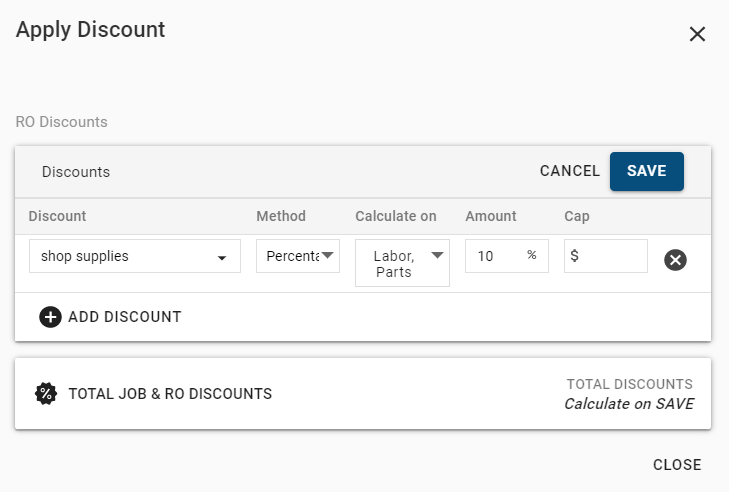 Once you save and close out of the discount, you will see the discount added to the repair order in red.