With Tekmetric, you can integrate with Slack and create a better communication platform. It is recommended to download the Slack app on your computer, tablet, or phone for best results. With Slack, you can send and receive notifications in your desired Slack channel(s).
Creating a Slack Account
Before you can connect Tekmetric and Slack, you will need to create a Slack account, if you do not already have one.
Signing Up for an Account
Search "Slack" in your preferable web browser and create an account or visit here: Slack
Sign up and create an account.
Integration Slack With Tekmetric
Once you have your Slack account created, navigate to Slack to begin the process of integration with Tekmetric!
NOTE: With Slack, the notifications will appear through the app and not actually in Tekmetric.
Integration Process
Select your account in the top left hand corner
Select the dropdown arrow
Select Administration
Select Customize "Your Shop Name" (this will be named different for the user, such as the shop's name)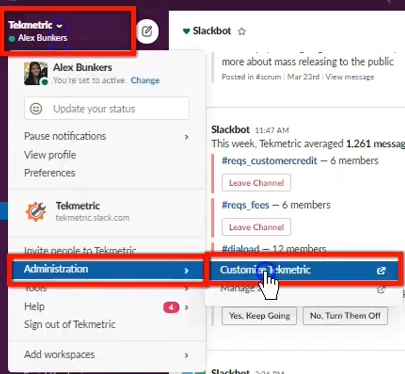 Integration Process Continued
After selecting Customize "Your Shop Name", this will open a new tab. Once you are in this tab, select Configure apps.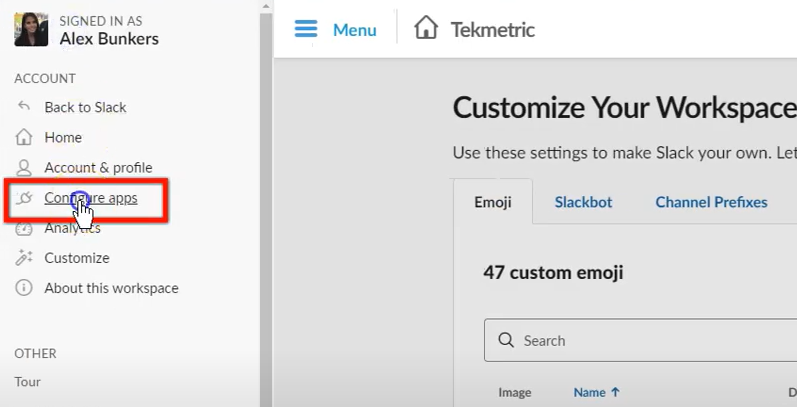 This will open a new tab for your Slack App Directory. From here, search Incoming Web Hooks in the App Directory.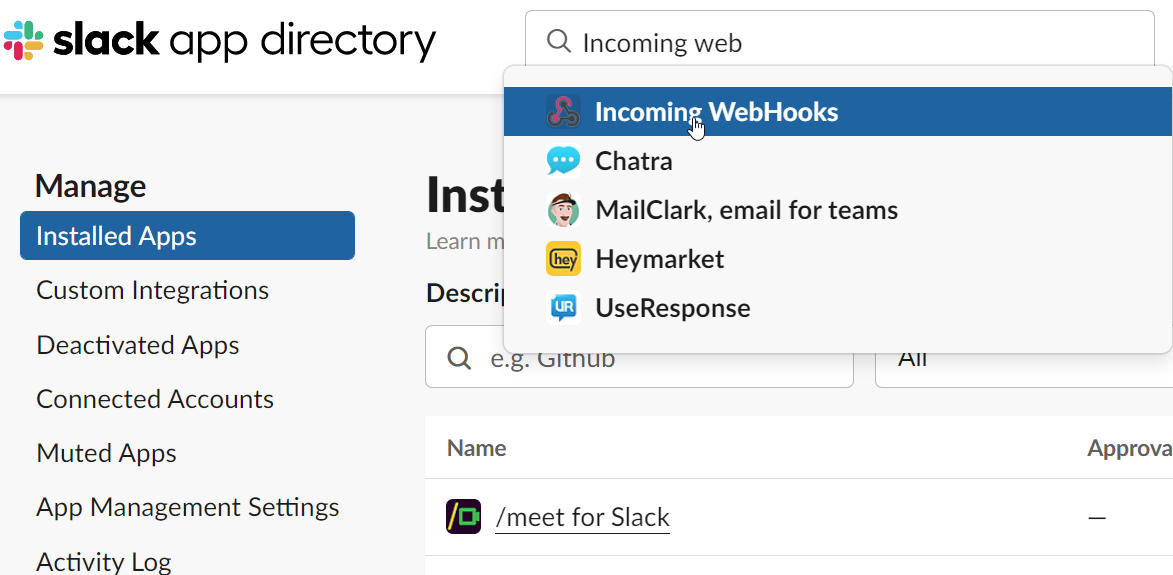 From here, you will want to add the Webhook to Slack by selecting Add to Slack.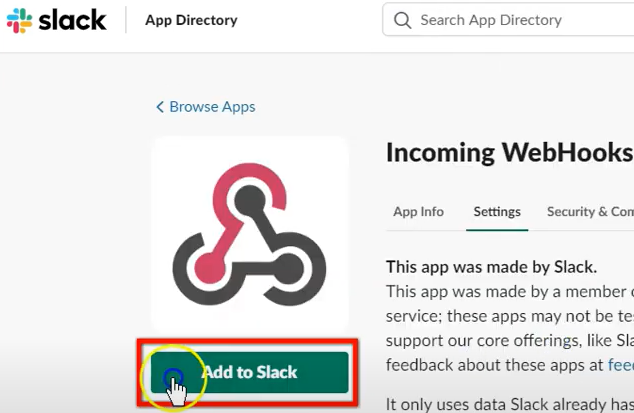 After selecting the Webhook, you will want to post it to a channel. Using the dropdown arrow, select a channel to post to and then select Add Incoming WebHooks integration.
Note: If you do not have any channels selected, you will need to make one.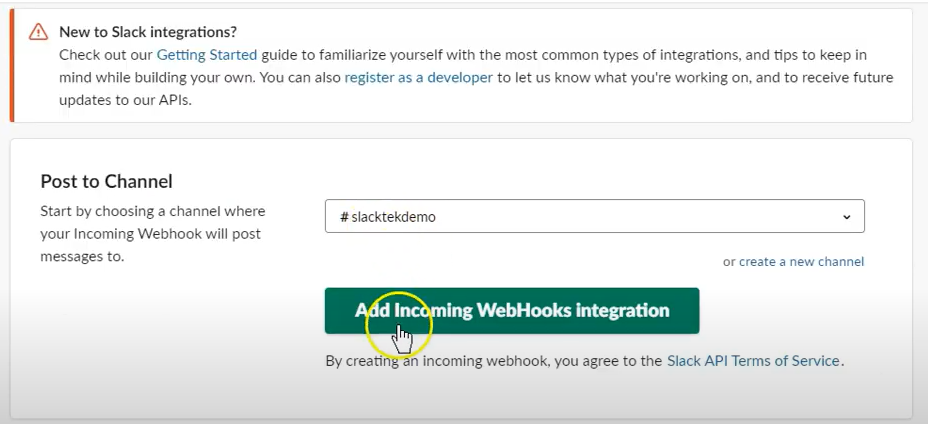 After you add Webhook integration, you will then need to copy and paste the Webhook URL

Then after selecting the Webhook, navigate to your Tekmetric account.
Select Shop Settings
Select Integrations
Select Slack integration and then select Add Webhook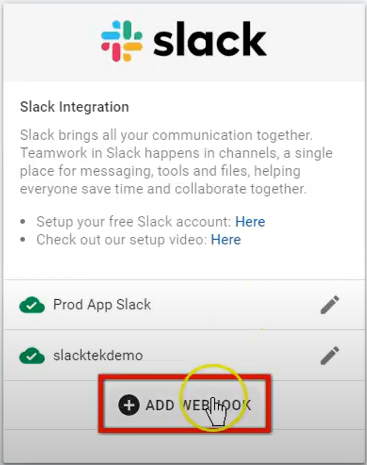 After selecting the Webhook, you will copy and paste the URL into the Slack URL and give a name to the Webhook.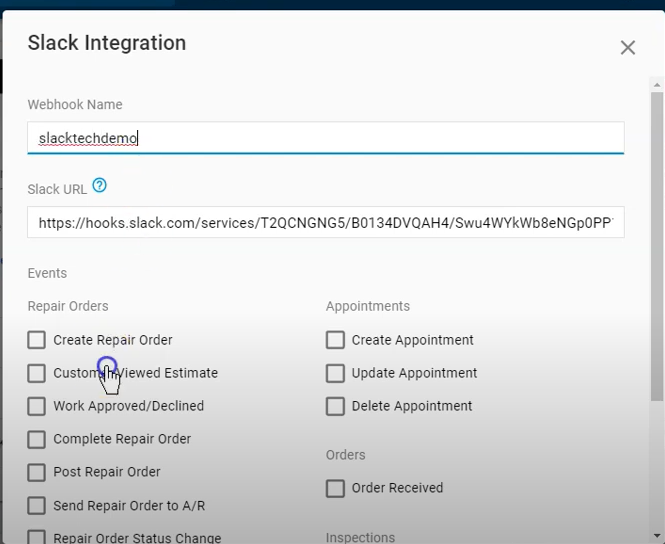 Once you have completed the following steps, just select the checkboxes that you would like to receive notifications for, select Save and set up is done.