With the Restrict Employee Access by Date and Time feature, you are able to prevent employees from logging in and out as well as from accessing customer and repair order information. You have control over when an employee can access the software.
Employee Settings and Configurations
To access this setting, navigate to the Employees tab on the left menu bar.
You can see the list of employees and their access times. The employees with the clock icon under the Access Times column indicates which employee have been configured.

Please note, you must be labelled as the Owner in order to see this.

Navigate into an employee profile and the Access Times settings will be located under Permissions. There are two different settings to toggle between:
Allow login access at all times - employee has access to Tekmetric and can perform work and clock in or out at any time.
Allow login access only on certain days/hours - employee has access at specific times and can only perform work during the configured hours.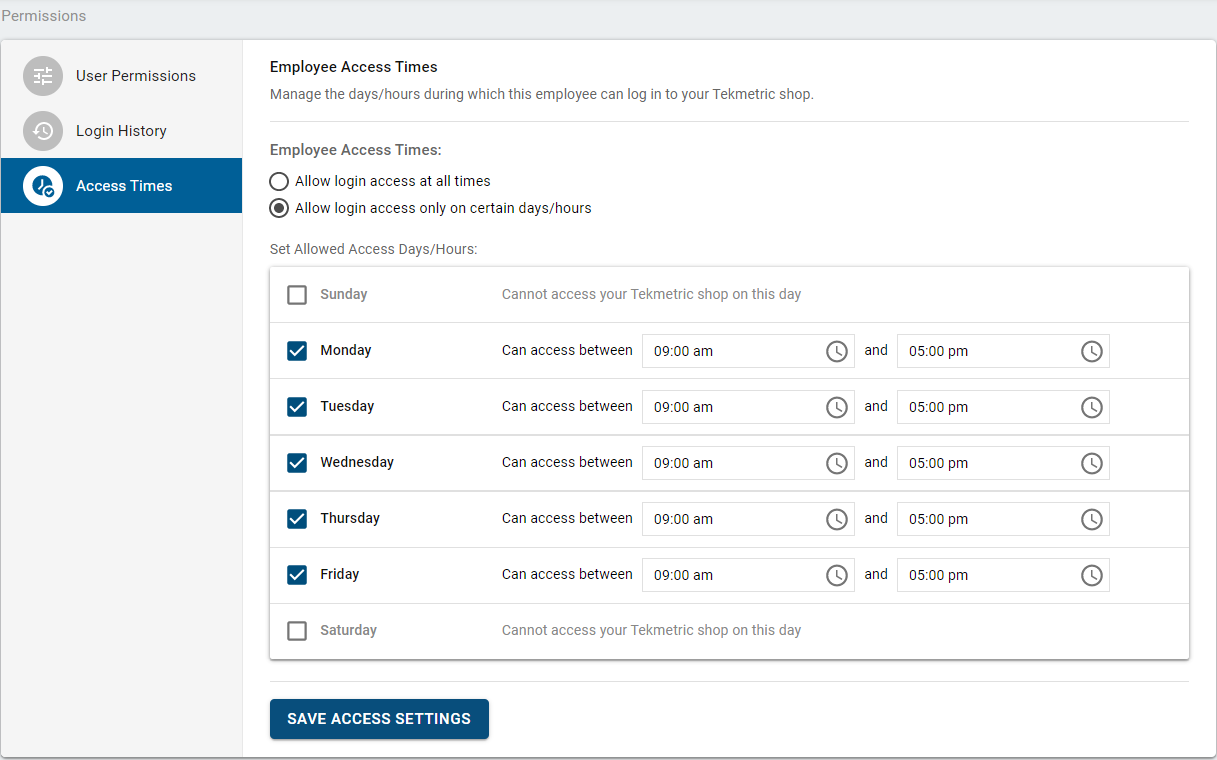 If an employee tries to login before or after the specific time, they will see a message informing them of why they are unable to login.

Note: these settings can be configured at any time and can only be changed by the Owner.