Within Billing, users can view subscription status, manage payment methods, view and download billing history, and upgrade their plan, all in real-time.
Your Plan
Once a plan has been established, within the Your Plan tab users can view their current plan, plan status, next billing date, and card info at the top of their screen.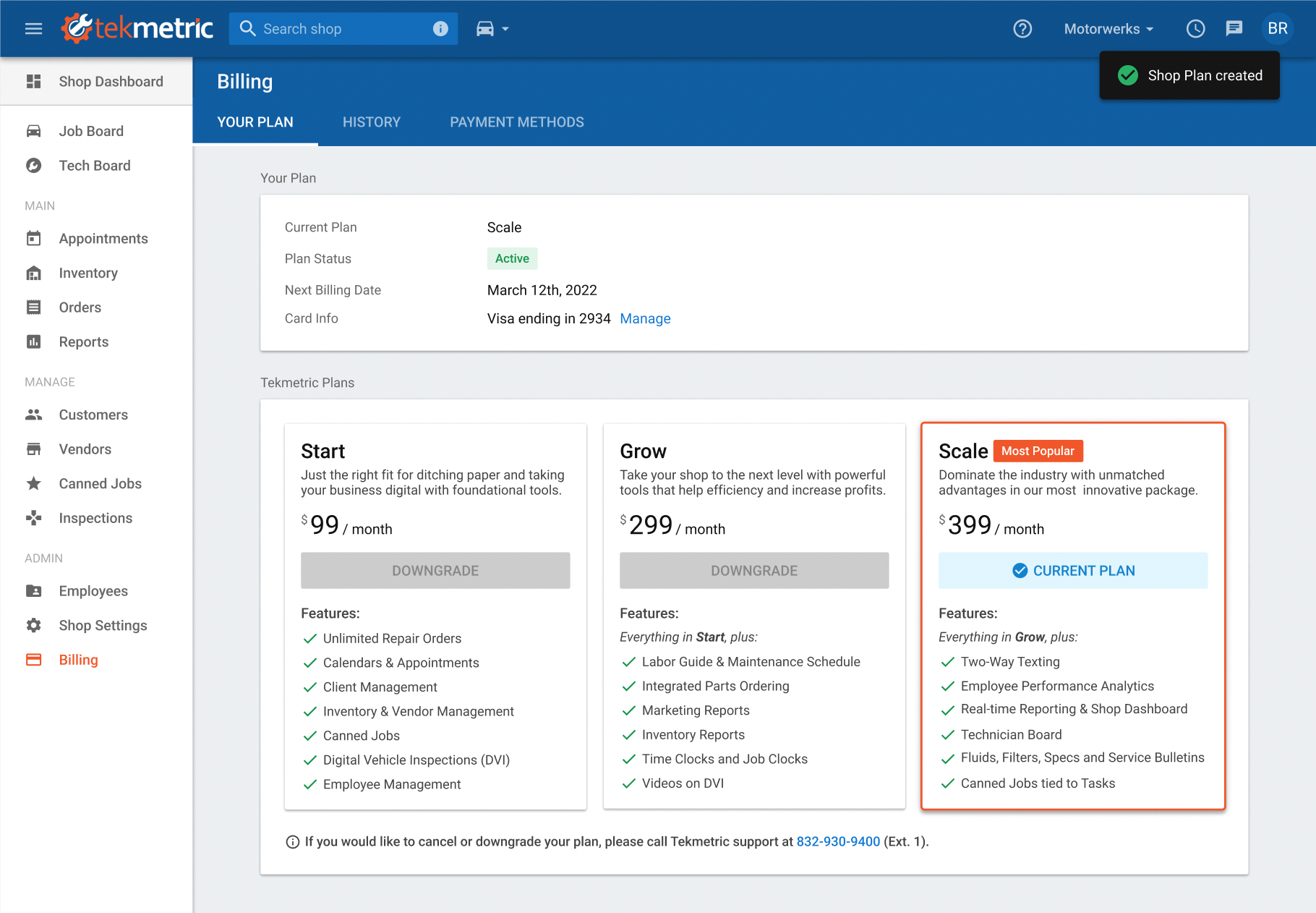 Upgrading or Downgrading a Plan
To upgrade a plan, users will select the desired Tekmetric tier, and complete the Upgrade Shop Plan from outlining the prorated charges, credits, and applicable discounts applied to their new plan. Users will have the option to select a previously added payment method or add new. Once confirmed, the new features will be automatically enabled and the new charges will be applied.
To downgrade or cancel a plan, please call Tekmetric support at 832-930-9400 (Ext. 1).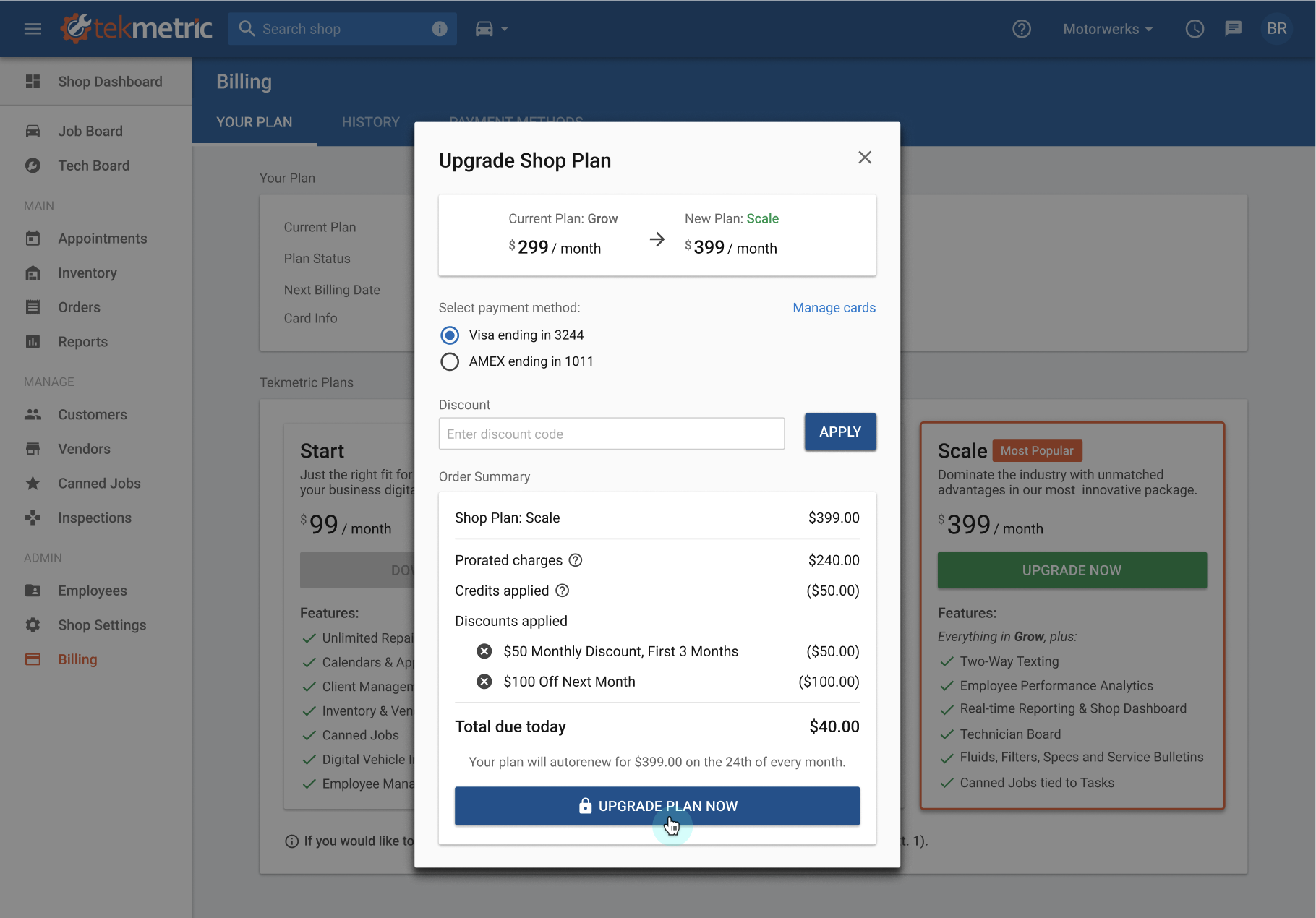 Payment Methods
Once a plan has been established, within the Payment Methods tab users can add, delete, or update their default payment method.
To add a new payment method, select the Add Card button and complete the form. The new card will automatically be set as the default card and used during the upcoming billing cycle.
To set a new default card, select the Make Default tag on the desired payment method.
To remove a payment method, select the delete icon on the desired payment method.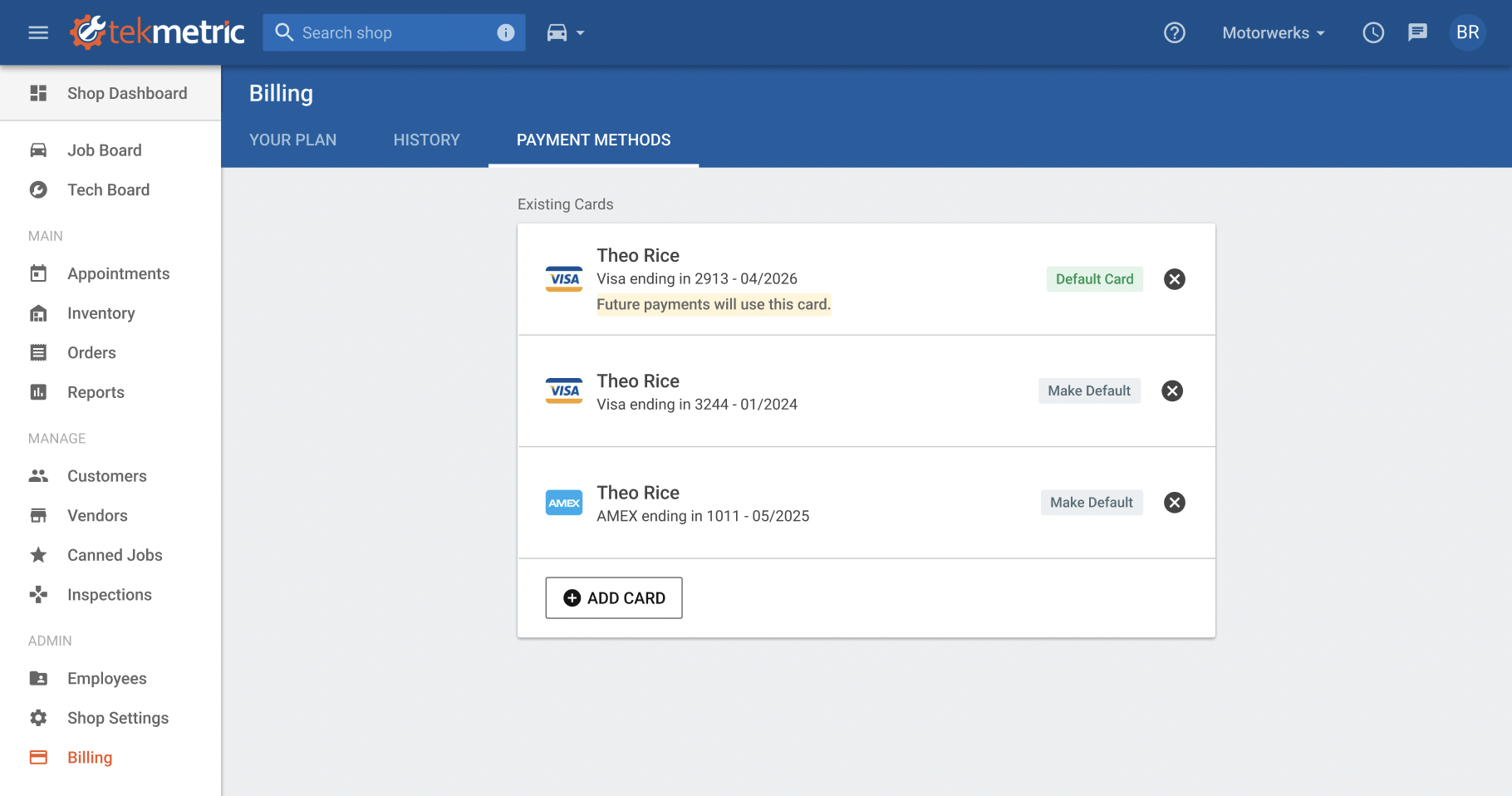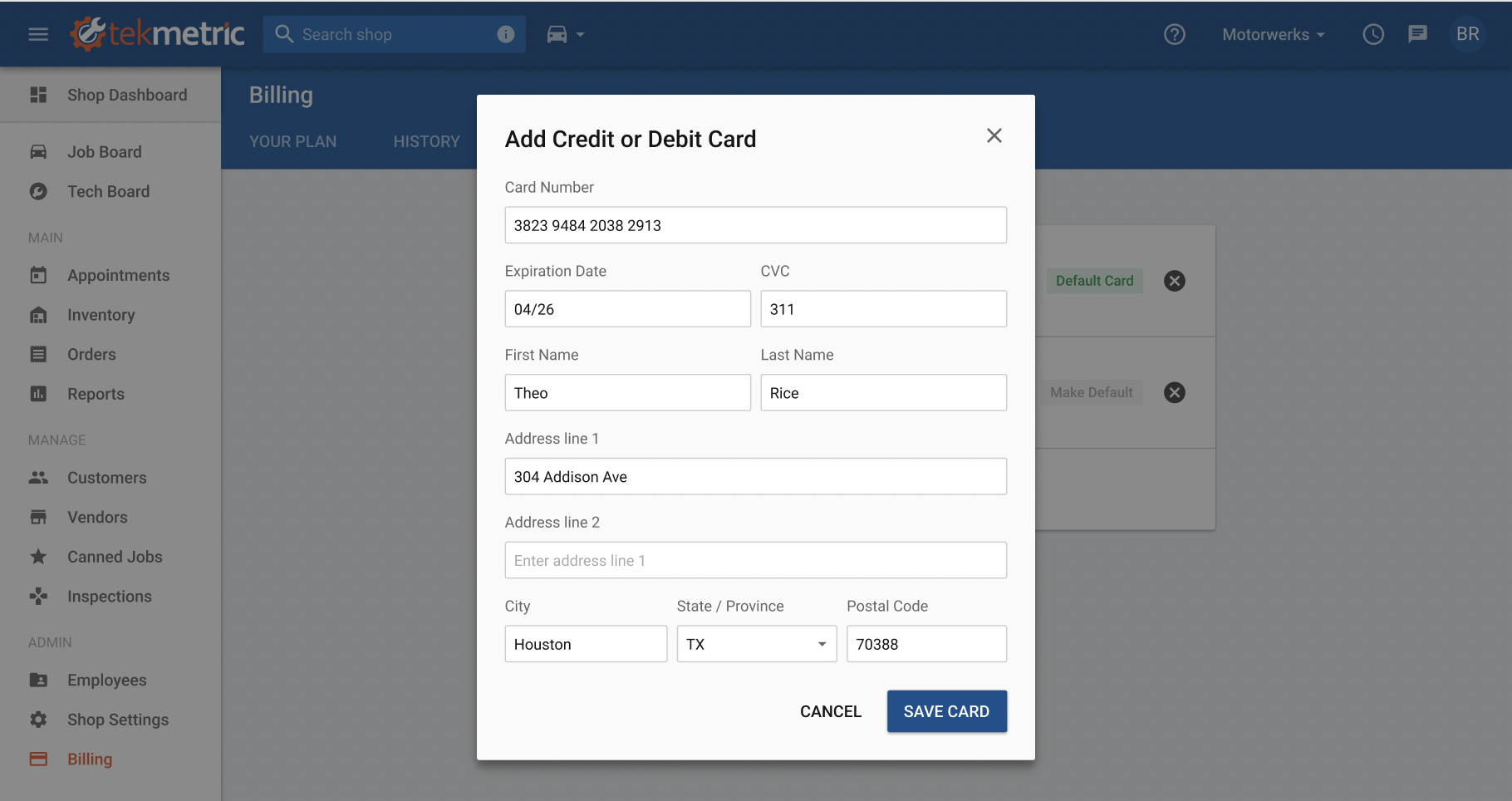 Billing History
Once a plan has been established, within the History tab, users can view, sort, export (CSV), and download (PDF) their past Tekmetric invoices. By default, history will be sorted by descending date, and, if there are any linked transactions associated to the invoice, such as failed payment attempts or credits applied, they will be displayed underneath the invoice date.