Tekmetric now allows you to interact with your customers by sending and receiving images via Tekmessage. You will now be able to:
Upload a file to send to your customers via text message
Receive and view an image sent to your shop from a customer
Preview images from your Tekmessage thread
Sending an image to a customer
To upload an image to a customer you can select the camera icon to choose an image from your device and upload it to Tekmessage. Once you've chosen a file, you will see the thumbnail which you can preview or remove from sending to the customer.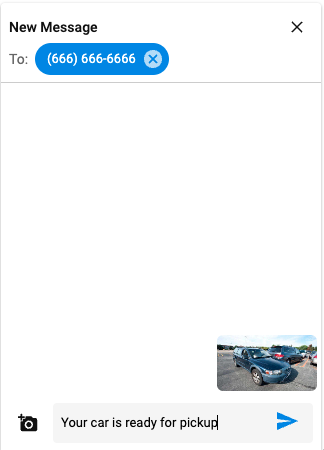 Once you've chosen the image and entered any desired message you can click the blue send icon and the image will be delivered right to your customer via text message.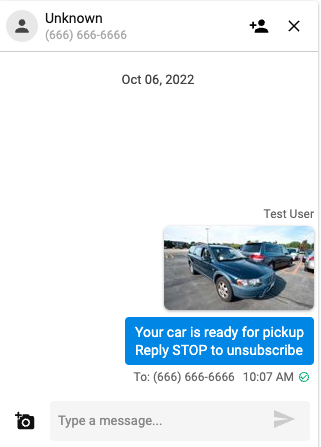 Receiving an image from a customer
If a customer sends an image to the number associated with your Tekmessage account you will see the image show up in the messaging thread.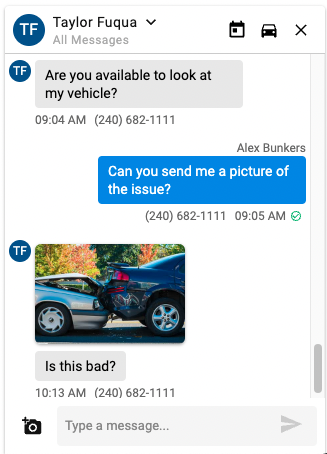 Viewing images in gallery
To view an image more closely, you can simply click on an image in the message thread to open up the image gallery. You can also scroll through other images in the messaging thread by clicking on the arrows on the left or right in the image gallery.