For any business, marketing could be a powerful tool used to provide information to vehicle owners, help create demand, and ultimately, achieve a higher amount of sales. If you start marketing for your business, then it'll be important to track how your customers found your repair shop.
Tracking your marketing lead sources will help you analyze which marketing channels are bringing you new customers, and which are not worth spending money on. Shops lose 10-20% of their customers year over year due to being unhappy, moving away, or other life events. You'll want to know which marketing source is working better at bringing new customers to your shop or why existing customers are returning.
Differences:
Customer lead source allows you to track how a brand new customer found your shop, while RO marketing source focuses on tracking why a customer returned to your shop.
Why:
In order to make sure you get the most value from your marketing budget, you will want to identify which types and pieces of marketing are bringing in new customers, and which ones are not, so that you know where your money is best spent.
In the same way, it is critical for you to gain an understanding of what marketing efforts you are making that are bringing them back to you.
Setting up your marketing sources in Tekmetric can be found here.
Reporting: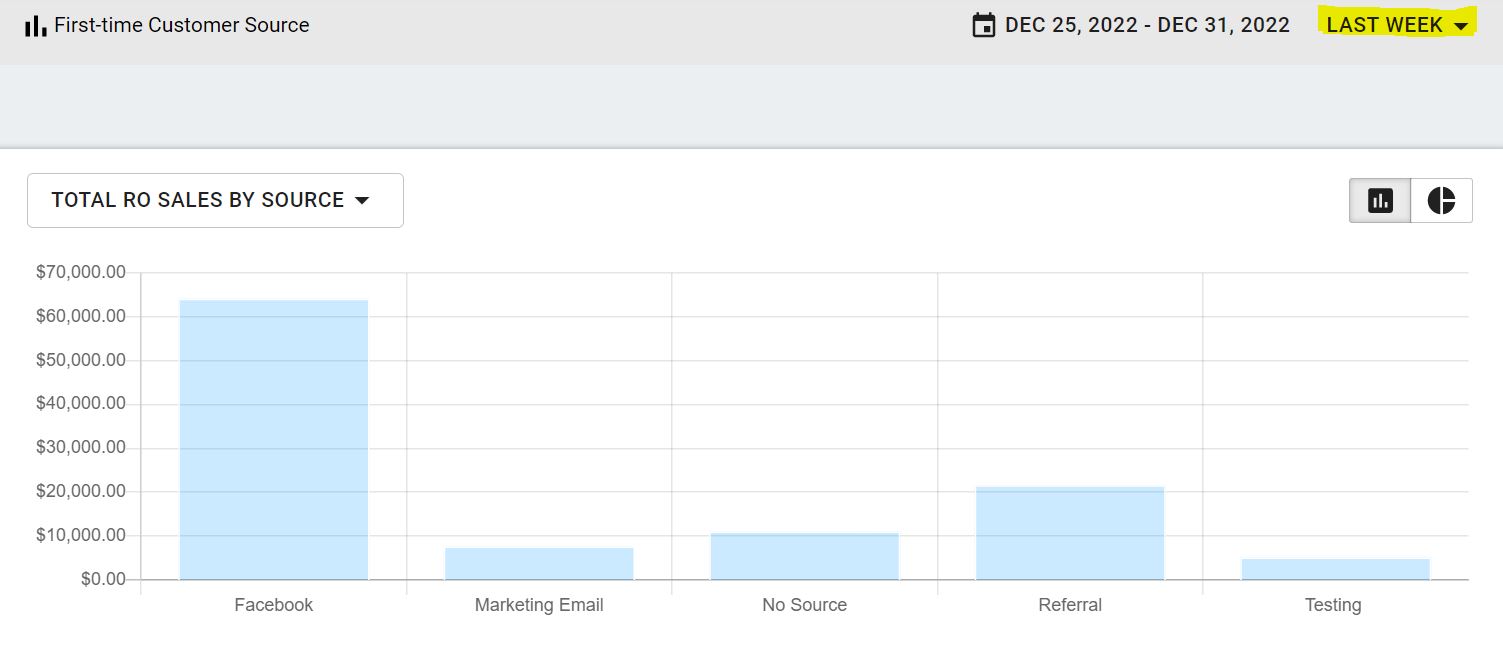 You will be able to easily find out which marketing (source) is bringing the shop the most sales when you review how people found you in the customer lead source report. You can further narrow this down using the drop-down menu to look at:
Average RO by source

Gross profit dollars by source

Gross profit percentage by source

Close ratio by source

Customer count by source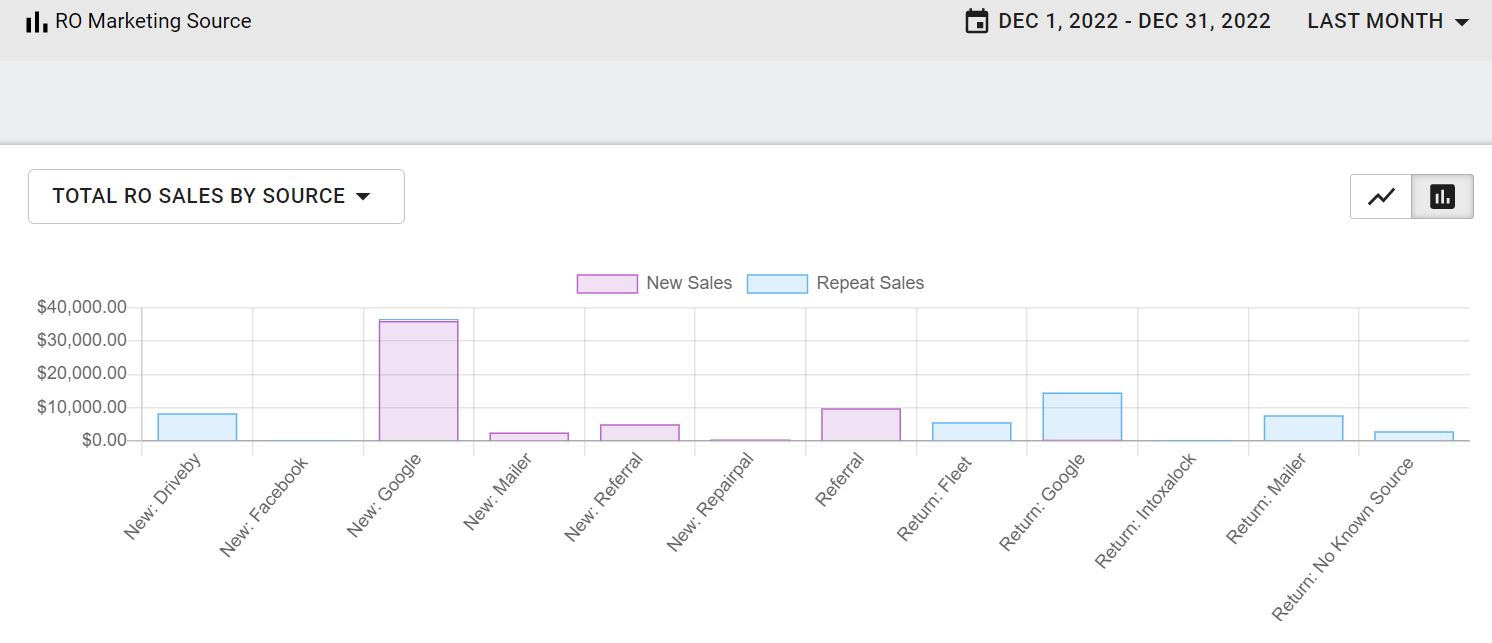 The RO marketing resource report will allow you to see the sales generated by returning customers. This will enable you to determine which marketing you may have used to encourage them to come back to the shop in the first place. As well as filtering it by dates, you can also use the drop-down menu to narrow it down by looking at the following fields:
New sales by source

Repeat sales by source

Average RO by source

Gross profit dollars by source

Gross profit percentage by source

Close ratio by source