Inside of Tekmetric, you can manage your receivables through the Accounts Receivable report. In this article, we will review the following:
How to Read your Accounts Receivable report
Navigate to Reports > Financial Reports > Accounts Receivable
Within the Accounts Receivable report you are able to:
Filter the report by day intervals to print statements.
Sort the report by poste date, RO number, customer name, or unit number.
Search by customer to filter invoices due and take payments or print statements.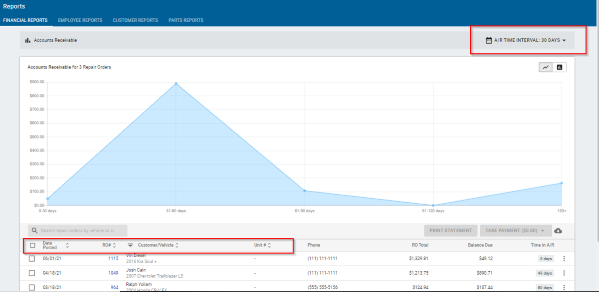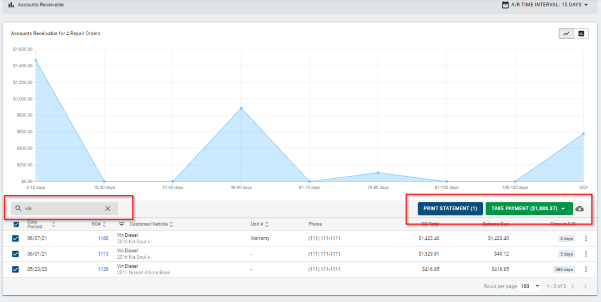 How to Print A/R Statements
You can batch print A/R Statements in Tekmetric from the Accounts Receivable Report.
To access the report, use the main menu on the left to go to Reports and then choose the Accounts Receivable Report.
From within the report, ensure the number of records you are printing is maximized to include all records on one page.
Click the very top check-box nest to the "Date Posted" header. This will auto-select all the A/R records and accumulate them into the correct number of statements depending on how many unique customers there are needing statements.
Click "Print Statement". PDF pages will generate that you can easily print. They are designed to be able to fold and slide into window mailing envelopes.
PRO TIP: If you need to print a statement for a single customer you can search for their name in the search bar and then follow the same steps 1-4 above.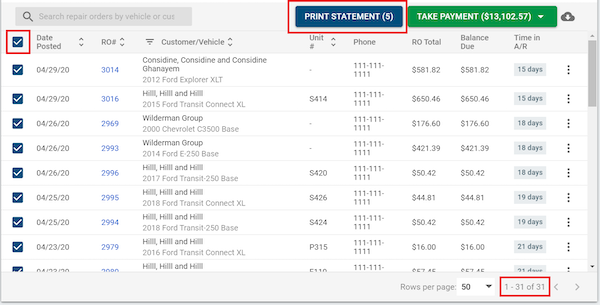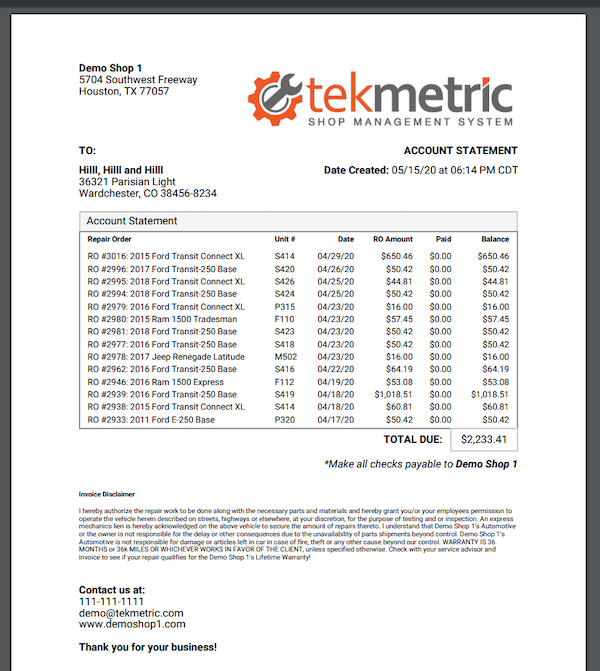 How to take Full Statement Payments
Select the invoices you will like to pay for a particular customer/account.
Click the green Take Payment button and select the payment method.
Confirm the date of payment is correct or adjust as needed.
Click the blue complete button.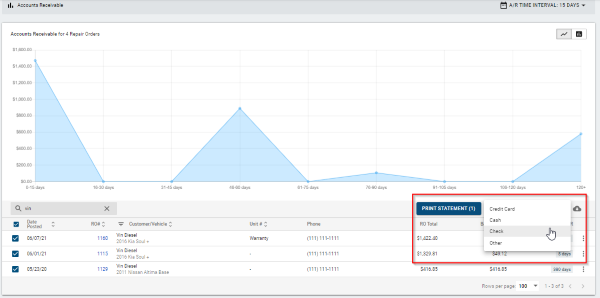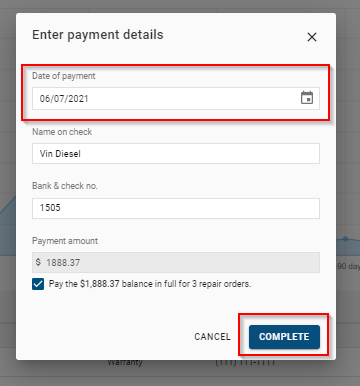 How to take Partial Statement Payments
If a customer is making a partial payment you will complete the following:
Uncheck the box pay the balance in full.
Enter the amount that is to be paid in the payment amount box .
Click the Blue Complete button.